'Unbreakable Kimmy Schmidt' Season 2 Open Casting Call for background actors in New York City.
Unbreakable Kimmy Schmidt follows 29-year-old Kimmy Schmidt (Kemper) as she adjusts to life in New York City after her rescue from a doomsday cult in Indiana where she and three other women were held by Reverend Richard Wayne Gary Wayne (Jon Hamm) for 15 years. Determined to be seen as something other than a victim and armed only with a positive attitude, Kimmy decides to restart her life by moving to New York City, where she quickly befriends her street-wise landlady Lillian Kaushtupper (Carol Kane), finds a roommate in struggling actor Titus Andromedon (Tituss Burgess), and gains a job as a nanny for the melancholy and out-of-touch socialite Jacqueline Voorhees (Jane Krakowski). With their help, Kimmy struggles to adapt to an unfamiliar world and jump-start the adult life that had been taken from her.
Casting directors are looking for background extras to work on season 2 of Unbreakable Kimmy Schmidt. Filming takes place in New York City starting late August and will continue until early December.
To audition for a role on Netflix's Unbreakable Kimmy Schmidt Season 2, check out the casting call details below:
Unbreakable Kimmy Schmidt Season 2 Casting Call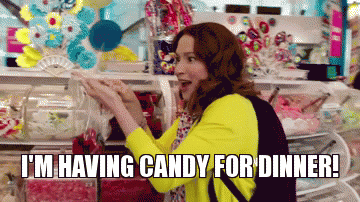 Comer Casting is seeking SAG/AFTRA Caucasian Men to portray a "Heavy Set" older gentleman on a bus. Tentative shoot date scheduled for Thursday October 15th. Submitting photos to the director. Please email full length candid photos to [email protected] and include your sizes, SAG/AFTRA number, and contact information. Put "BUS PASSENGER" in the subject line.
Please do not apply, if you are not local or if you do not fit the description.
What do you think? Discuss this story with fellow Project Casting fans on Facebook. On Twitter, follow us at @projectcasting.