Learn how to audition for a principal role on Warner Bros. 'Suicide Squad'.
'Suicide Squad' may be the most anticipated movie of 2016 and now Warner Bros. is filming throughout Toronto and Vancouver, Canada. Which means one thing, casting directors are looking for actors to work on the new TV series as day players, recurring roles and extras.
About Suicide Squad:
The Suicide Squad, also known as Task Force X (the name of a closely related but independent supervisory organization), is a name for two fictional organizations appearing in American comic books published by DC Comics.
The modern Suicide Squad is an antihero team of incarcerated supervillains who act as deniable assets for the United States government, undertaking high-risk black ops missions in exchange for commuted prison sentences. The group operates out of Belle Reve Penitentiary, under the directorship of Amanda Waller. The Suicide Squad's existence helps to explain why many convicted villains in the DC Universe roam free without having heroes tracking them down, until they inevitably attempt or commit another crime.
The film is directed and written by David Ayer, and stars an ensemble cast featuring Will Smith, Jared Leto, Margot Robbie, Joel Kinnaman, Jai Courtney, Cara Delevingne and Viola Davis. Principal photography began on April 13, 2015 in Toronto, Ontario, Canada. The film is scheduled to be released on August 5, 2016. Will Smith will play as Deadshot: An expert marksman and assassin. Jared Leto will star as The Joker: A psychopathic supervillain. Margot Robbie will play Harley Quinn: A crazed supervillain who is in love with the Joker.
Tom Hardy was previously cast in the role but was forced to drop out due to scheduling conflicts. In fact, in October 2014, Warner Bros. had offered Ryan Gosling, Tom Hardy, Margot Robbie, and Will Smith roles in the film. Soon after, it was reported that Hardy and Smith were close to signing on while Robbie was also finalizing a deal as she left DreamWorks' Ghost in the Shell for this film.
Filming is scheduled to end this August 2015 utilizing different locations in and around Toronto,Ontario. The Hollywood Reporter revealed that the Pinewood Toronto Studios had been booked to start the pre-production in February, and that filming would take place from mid-April to September.
Suicide Squad Principal Role Casting Information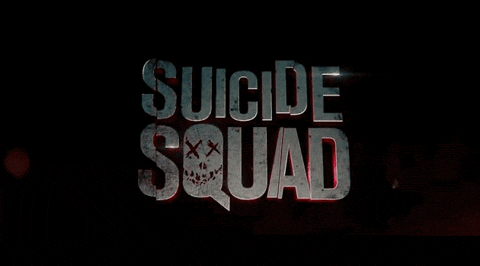 Due to the popularity of Suicide Squad, producers have kept a tight lid on extra casting call opportunity as well as speaking role opportunities. However, according to IMDB, the principal casting director for 'Suicide Squad' is Lindsay Graham and Mary Vernieu with Betty Mae Casting.
The two casting directors, Graham and Vernieu have been a part of the industry for years. Combined the two casting directors have worked on well over 20 feature films and movies including 'American Hustle', 'Black Swan', and 'Silver Linings Playbook'. For a speaking role on Suicide Squad,  contact your talent agent. If you don't have a talent agent visit our guide to landing a talent agent here.
Discuss this story with fellow Project Casting fans on Facebook. On Twitter, follow us at @projectcasting.