'Empire' Season 2 Chicago Casting Call for New Talent
Fox's 'Empire' is looking for new talent to work on episode 15 filming in Chicago, Illinois.
Hours after announcing
Empire
season 3 was picked up by Fox
, casting directors are looking for new talent to work on the final episodes of Season 2 of
Empire.
4 Star Casting, the official casting director behind Fox's
Empire
season 2, is looking for new talent to work on Episode 15 filming in Chicago, Illinois starting January 18th through January 26th. Talents that are selected will be compensated $80/8 and must be located near or around Chicago as transportation will not be reimbursed.
---
About Fox's Empire:
'Empire' centers around a hip hop music and entertainment company, Empire Entertainment, and the drama among the members of the founders' family as they fight for control of the company. The hour-long family drama was created by Lee Daniels and Danny Strong, and stars Terrence Howardand Taraji P. Henson.
---
To audition for a role, check out the casting call details below:
Fox 'Empire' Season 2 Casting Call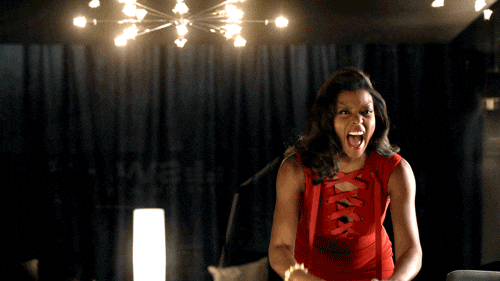 CASTING CALL! EMPIRE EPISODE 215 DATES: 1/18/16 to 1/26/16
RATE: $80/8
To be considered, you MUST also send in a submission email to
[email protected]
with the following: 1) Subject Line: Empire Survey Photo 215 2) Name, age, height, weight, phone number, email address and zip code. 3) A recent photo of yourself in a jpeg format. No selfies. No sunglasses or hats. We need to see your face. Are you registered with us? If not, go to our website and follow t the instructions to register with our company. YOU MUST DO THIS BEFORE COMPLETING THE SURVEY. If we do not have your registration, you CAN NOT be considered. This serves as an availability check - not a booking. If we are able to book you, it will be on the project we chose based on your responses. There are 3 steps involved in working on the show: 1. AVAILABILITY CHECK (OR COMPLETING SURVEY) 2. BOOKING EMAIL 3. CALL INFO Here's an explanation of what those steps are! 1. AVAILABILITY CHECK: A few days before each episode shoots, you will receive an availability check for the dates we need you. You will need to respond with your availability for those dates ASAP. Or complete a survey with your availability. An availability check does NOT mean you are booked! Once we receive everyone's availability, we will book people based on the needs of the production for those days. 2. BOOKING EMAIL If you are booked, you will receive a BOOKING EMAIL. It will give you the details of the days you are booked to work. You must respond to your booking or you will be replaced. If you respond to the AVAILABILITY CHECK or FILL OUT SURVEY, and don't receive a booking email, it means that you are not needed for that particular episode. We will do our best to get a booking email to you no later than 48 hours of the shoot date. If production has last minute changes, this can sometimes lead to a cancellation. We will do our best to book you at a later date if this happens. 3. CALL INFO The day before your booking you will receive your CALL INFO. You can expect this email to arrive some time between 8:00PM and 11:00PM. This is because we do not get the official call times until they are finished filming on that current day. When you receive your CALL INFO email you are REQUIRED to respond. This is how we know you have received the information and that you will be there. Thanks, Erin, Jess and Amanda
https://docs.google.com/…/1SbIJSEPP5TF-G4ag-6FUmrW…/viewform
Please do not apply, if you are not local or if you do not fit the description.
What do you think? Discuss this story with fellow
Project Casting
fans on
Facebook
. On Twitter, follow us at @projectcasting.