Bryan Cranston reveals he's interested in a 'Malcolm in the Middle' reboot.
In news that will probably make the Internet go crazy, Bryan Cranston recently told Entertainment Tonight Canada that he'd love to play Hal Wilkerson on Malcolm In The Middle again. When asked which of his previous shows he'd return to, Cranston told ET Canada "it'd be fun to pick up [Hal's] clothes again and be fun and sweet and adorable and hapless and clueless and afraid of everything."
Bryan Cranston played the father of Frankie Muniz's boy genius for seven seasons on the Fox sitcom series, which also starred Kaczmarek and Christopher Masterson.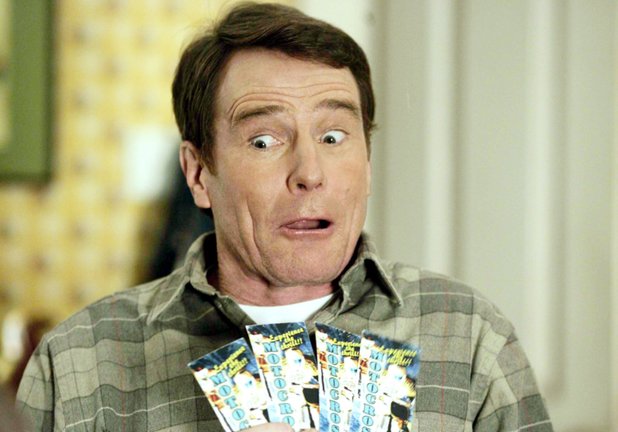 Bryan Cranston was also asked if he'd reprise the role of Walter White, but the actor raised doubts on returning to the role, saying "I don't have a yearning to go back into [Breaking Bad's] world because we just covered it completely, I think."
That is, until Vince Gilligan finds a way to add the actor to the Better Call Saul series.
Related Stories: