'Riverdale' Casting Director Shares Amazing Tips for Aspiring Actors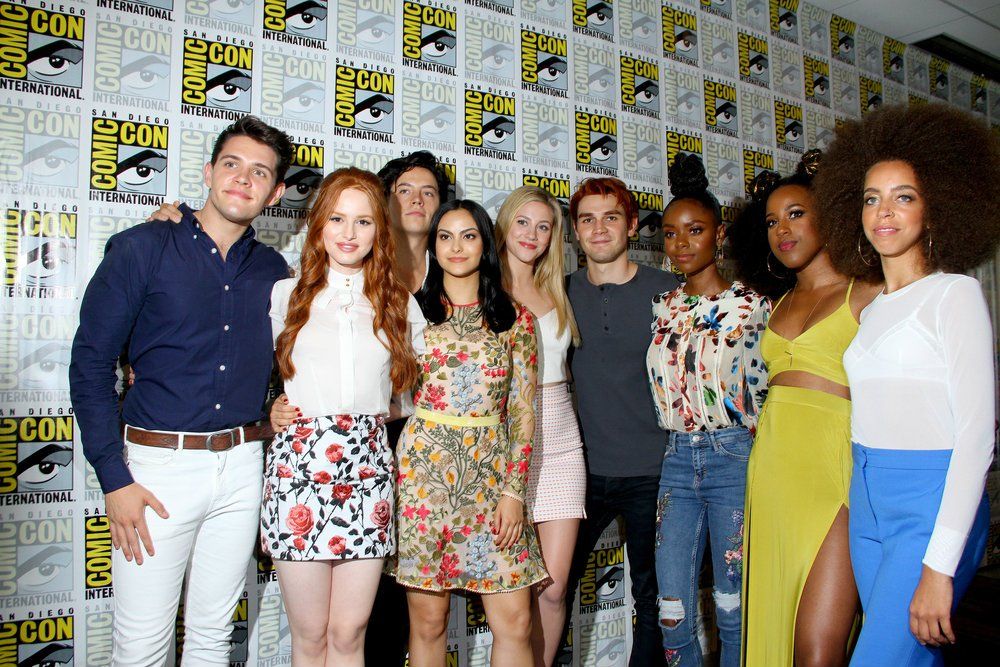 The cast of "Riverdale" arrives at the 2017 Comic Con press room at the Hilton San Diego Bayfront hotel on July 22, 2017 in San Diego, CA. (CarlaVanWagoner / Shutterstock.com)
The casting director behind "Riverdale" shares tips for aspiring actors.
Casting director David Rapaport, the founder of Rapaport/Baldassare Casting, has cast multiple hit TV series including Gossip Girl, Arrow, The Flash, Riverdale, and Chilling Adventures of Sabrina. Recently, he spoke to Entertainment Weekly about the process of casting actors for TV shows and movies. The interview had a large amount of information for actors to learn about the process of casting.
Rapaport explains even though they receive hundreds of submissions for even small roles, they only have 3 to 8 days to cast each episode. That being said, they watch every submission because they're afraid of missing the perfect fit. He explains, "You only have to see one person to play the role, so if I miss that one tape, I'm devastated."
He argues that watching each audition is finding talent that may not be right for a particular role, but are worth remembering for future opportunities. Rapaport explains, "If you're in the business long enough, it does start to feel like a small pool. You start to get your favorite actors that you keep bringing in." For instance, if Rapaport brings 20 actors to read, he may invite 12 of these "Favorite Actors" to audition.
One great example of second chances is KJ Apa, who plays Archie on "Riverdale". Rapaport admits, "I passed on him the first time he came in. He didn't seem prepared." However, Apa was invited back for another audition when they couldn't find the right person for the part. Rapaport admits, "He came back in and his read blew me away. Sometimes people have bad days and you miss something."
Related: