Netflix Just Bought the Rights to a Reddit Horror Story, Which is HUGE News for Aspiring Screenwriters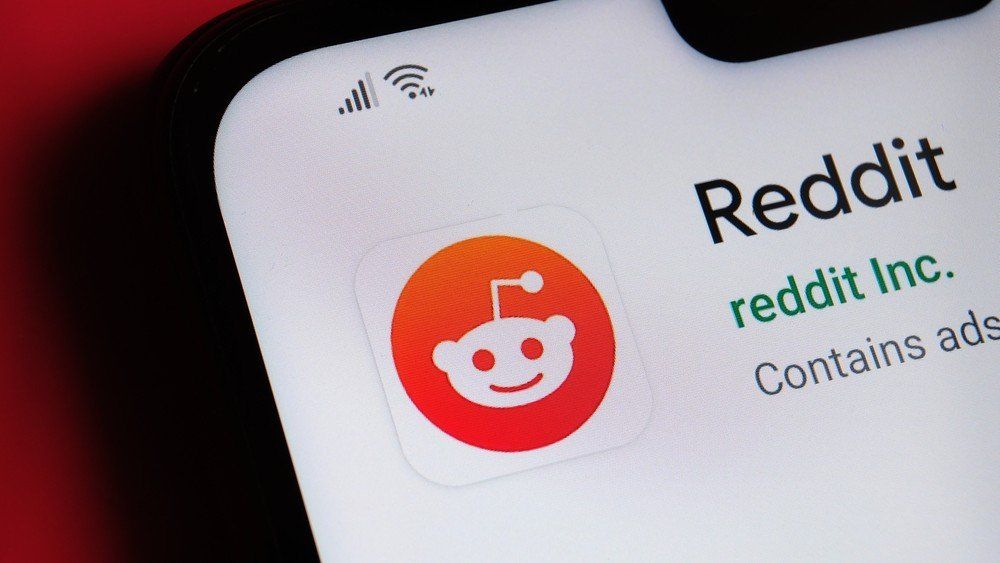 July 15 2020: Reddit app seen on the corner of mobile phone. (Editorial credit: Ascannio / Shutterstock.com)
Netflix
has made a "low seven-figure" deal to acquire the screen rights to a
Redditors
short horror story.
According to reports, Netflix acquired the screen rights for Matt Query's short story "My Wife and I Bought a Ranch," which was posted across six posts on Reddit.
Deadline reports Netflix hired Query's brother, Harrison, to write the screenplay. Meanwhile, Scott Glassgold of Ground Control Entertainment will produce. 21 Laps' Shawn Levy and Dan Cohen are also in talks to produce the project with Atomic Monster's James Wan and Michael Clear.
The story was posted on r/NoSleep subreddit, a popular space for users to share their original horror stories. It centers around a couple, named Harry and Sasha, who buy their dream home in Idaho but soon discover they are not alone.
According to Deadline, the couple "meet their neighbors, who inform them that there is a malevolent spirit in the valley, one that manifests itself by coming to the house in the same manner at the start of each season. There are certain steps that must be followed to keep the spirit out of their house, and the tension and violence grows with each gory ritual as the duel between the spirits and [Harry> the ex-Marine soldier becomes personal."
The first part of the story has received more than 3000 upvotes over the past five months, with Part II: The Lights, Part III: The Bear Chase, Part IV: The Scarecrows, and Part V: The Ghosts Arrive also proving popular amongst readers.
Netflix has gained a reputation for spending a ton of money on obtaining original streaming content, which has paid dividends for both aspiring screenwriters and actors. It's projected Netflix will spend $17.3 billion on new content in 2020, which increased $2 billion from last year.
In related news, Netflix is now hiring people to work from home.
Are you looking for a new career? Do you want to work from home? If so, Netflix is now hiring to work from home. Netflix is now hiring a Virtual Production Coordinator. According to the job posting, Netflix is looking into the future of content creation and video production. As a result, the Virtual Production Coordinator will be at the forefront of managing and producing new content for the streaming platform.
Netflix is looking for an experienced candidate to join our team as a "Coordinator, Virtual Production. The successful candidate will be calm under pressure, self-motivated, flexible, and able to juggle multiple and diverse responsibilities with unwavering attention to detail at all times. Experience and sincere passion for working in the space of Virtual Production or tackling complex visual effects challenges is a requirement."
What do you think? Discuss this story with other fans on Instagram @projectcasting