How to Pitch a TV Show to Netflix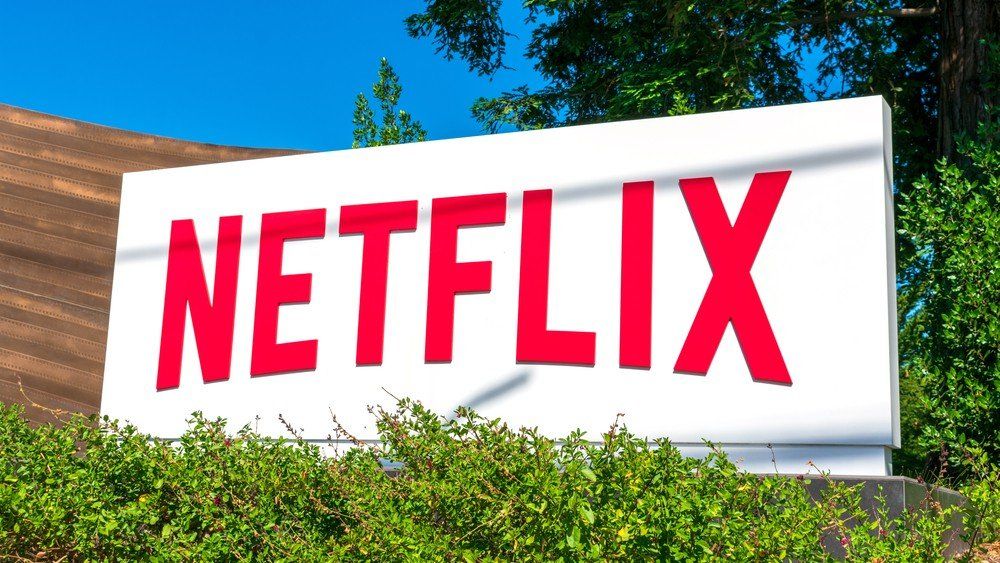 Netflix sign at company headquarters in Silicon Valley. Netflix, Inc. is an American media-services provider and production company - Los Gatos, California, USA - 2020 Editorial credit: Michael Vi / Shutterstock.com
How do you pitch a TV show to Netflix?
Netflix's original TV series is essential for millions of its subscribers. Arguably, TV shows that premiere on Netflix become cultural staples.
Netflix discovered offering original TV shows has drawn more viewers to their platform, which is excellent news for TV show writers.
As more streaming services require innovative, original ideas, there are more possibilities to get your TV series produced than ever before.
However, getting your show picked up is hugely competitive. As a result, you need to have a good concept before getting a chance to pitch your show to Netflix. 
How do you pitch your TV show to a streaming service like Netflix?
The company's creative talent director Christopher Mack discussed how to pitch a show at the 2021 El Gonna Film Festival in Egypt. He says the 
character
 is often more important than the plot.
"This change is driving people to watch our content. Your job is to make it interesting and engaging. Think about Walter White," said Mack, explaining how to pitch new TV shows to Netflix successfully. "Viewers develop a relationship with the characters; their engagement depends on whether they relate to them or not. Otherwise, they won't care."
He added, "What do people want more of? Teen sex? Family scandals? In some countries, these are very sensitive, but push the envelope – that's what we are saying," he said. "The more authentic you are to your culture, the better it travels. Especially during this time of the pandemic, when people are doing their traveling while watching our shows."
He added having a relationship with the star of the show also helps. "If it's right for the local broadcaster, it's probably not right for us."
Mack described a research analyst who studied TV shows and found having a good teaser goes a long way. "The researcher told me: think about going on a blind date. You walk into the restaurant, you see them and your mind decides whether there is going to be a second date. If you sell a series to us, the executives will ask you to put more story earlier. By the end of the pilot, the viewer must know who is your hero, what they want, their central conflicts, key dynamics and the basic rules of the world."
"Be a sadist. No matter how sweet and innocent your leading characters, make awful things happen to them so that the reader, or a viewer, may see what they are made of."
"Viewers develop a relationship with the characters; their engagement depends on whether they relate to them or not. Otherwise, they won't care."
Identify and create unique and original content.
It is crucial to have an original idea that works with Netflix's business model. Not all TV shows can become episodic TV series:
You need to create a concept that will attract an audience.

You need to create a show that can be developed into actual production.

Create a TV show concept that will keep audiences engaged for 10 episodes, which is the length of a traditional Netflix TV series. 
It is essential to take your time on your TV show idea. If your concept is not original, you will waste your time when you pitch your TV show, and it does not capture the audience's attention.
Develop your TV show's setting and characters
The TV show concept needs to have a precise setting and set of characters. You need to focus on the environment as it is just as important as the cast on the show as it an essential role in your TV show.
Consider creating a document, including the show's critical information such as the character's breakdowns, including physical characteristics, personalities, and character development. This document will make it easier to ensure casting directors can cast the TV show's right actors adequately.
Write a TV Pilot Script
Now that you have created your cast, storyline, and setting. It is now time to write the script for the pilot episode. You'll need to have a script to show you can produce high-quality content.
Write additional episodes
Streaming services will be interested in what the show will look like after the episode. Now that you have a TV pilot, you can start working on several other scripts to show character and storyline development.
How to Pitch Your TV Show
It is crucial to have your idea finalized and several scripts completed. Here are essential tips to pitching your show to Netflix.
Clearly summarize your TV series in under a minute.
Like a start-up's elevator pitch, you need to know the show's storyline. You should be able to summarize the story in 30-seconds or preferably under a minute.
Find Literary Agents, Producers, and Entertainment industry insiders who have a relationship with Netflix.
It is crucial to note Netflix does not accept unsolicited material. As Netflix says on their website, "
Netflix
 only accepts submissions through a licensed literary agent, or from a producer, attorney, manager, or entertainment executive with whom we have a preexisting relationship. Any idea that is submitted by other means is considered an "unsolicited submission."
Take your time and create a list of people you would like to network with. We suggest signing up for Project Casting to connect with people in the entertainment industry. Like always, you need to make sure they are legitimate. So, do not send your pitch to everyone.
Related: 
Audition for Netflix Netflix is a household name and is known for streaming some of the biggest movies, TV shows, and productions. Arguably, over 180 million people subscribe to Netflix's streaming services. Regarding Netflix...