How to Market Yourself as Singer?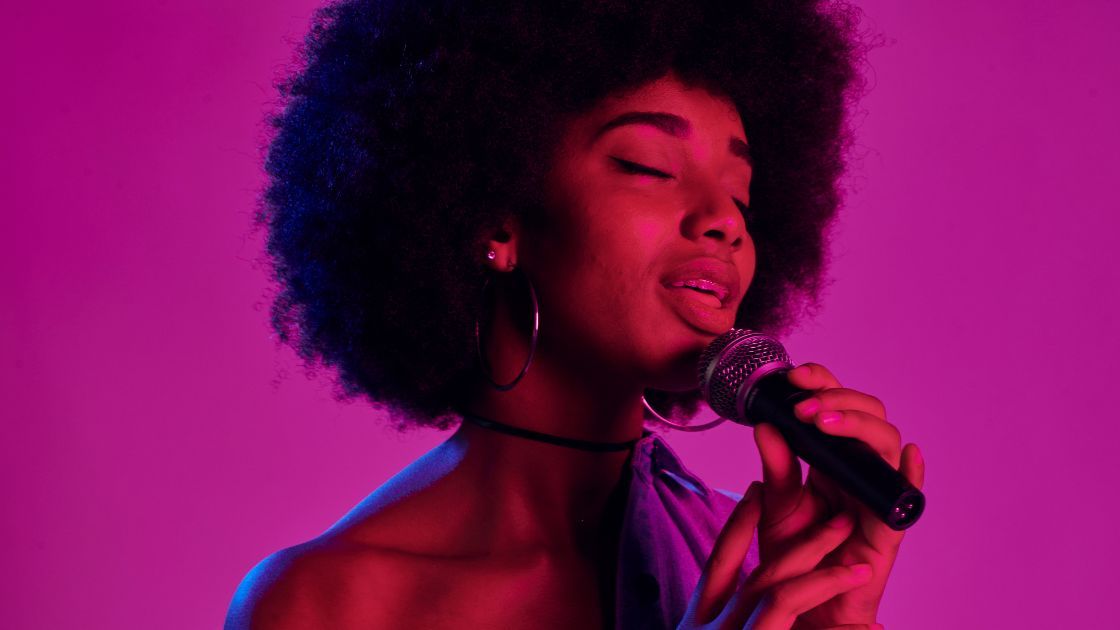 Do you have a passion for singing and performing? Are you looking to grow your career as a gigging singer but don't quite know where to start or how? In this blog post, we will discuss the steps necessary for marketing yourself if you are looking to become a successful gigging singer. From understanding trends in the industry and creating an online presence that connects with potential fans and promoters to engaging on social media platforms and attending gigs – we will go through every essential element of how to market yourself as a gigging singer. So read on if you're curious about taking your performance skills from the hobbyist level to professional success!
Establish your online presence – make sure your social media feeds, website, and other online platforms are updated with your latest music and content.
Establishing an online presence is vital for aspiring musicians, mainly gigging singers. The best way to achieve this is by ensuring your social media feeds, website, and other online platforms are regularly updated with your latest music and content. This will encourage your fans to stay engaged and interested in your work and allow people who may be new to your work to discover it quickly and easily. It will also help build a strong brand identity of who you are as a musician, reinforcing that when they think of you, they think of the sound you create. Taking the time to set up or refresh your online presence can pay off big dividends when marketing yourself as a gigging singer.
Build a mailing list – Use a platform such as Mailchimp or Constant Contact to keep fans updated on gigs, releases, and upcoming projects.
Gaining attention as a gigging singer can only be accessed with proper marketing. Building a mailing list is essential in ensuring your fan base knows your gigs and new releases. Platforms like MailChimp and Constant Contact make it easy to automate email campaigns and store fans' contact information. With these tools, you can stay connected with your followers by keeping them up to date with relevant announcements regarding upcoming projects, performances, and songs. Wherever you are on the road, ensuring fans get all the events or news about your music is vital for ongoing success.
Create a press kit – Gather all the materials you might need when reaching out to promoters or venues, including your bio, photos, and music samples.
Creating a press kit is essential in marketing yourself as a gigging singer. Before reaching out to potential promoters and venues, it's important to have all the appropriate materials. A comprehensive press kit should contain your bio - including past performances and highlights from your musical career; professional photos that clearly show off your unique style as an artist; and samples of either demo recordings or live performance videos that accurately highlight the quality of your music. A well-crafted press kit will maximize your chances of engaging with critical stakeholders in the industry and finding new performance opportunities for yourself.
Reach out to promoters and venues – Contact them directly through email or phone; tailor your message to stand out from the crowd for each one you reach out to!
Reaching out to promoters and venues is one of the most important things for a gigging singer to do. It requires creativity, persistence, and the ability to tailor your message to stand out. Contacting them directly through email or phone can help you create solid relationships and establish a meaningful exchange with promoters and venues. The key is to remember that showing you take the time to craft a personal message speaks louder than just blasting an email or voicemail that may not be seen or heard. By making your outreach specific and relevant, you can increase your visibility as an artist!
Utilize streaming services – Take advantage of Spotify playlists and other streaming services by submitting songs for consideration; this will help increase the visibility of your music.
Making the most of streaming services is essential to market yourself as a gigging singer. Platforms such as Spotify offer special playlists and dedicated spaces for emerging musicians, allowing them to grow their fan base and reach wider audiences. A simple submission of your catalog can help increase your music's exposure and open up possibilities for collaborations or new opportunities in the industry. As a gigging singer or musician, uploading your tracks with keywords specific to genres and influences and helping others find and share your music are great ways to increase exposure via popular streaming services.
Leverage word of mouth – Ask family and friends who attend shows in your area to spread the word about upcoming events; this can be especially helpful when starting!
Word-of-mouth marketing can be an invaluable tool for a singer who is gigging. Could you spread the word among your family and friends in the areas where you plan to perform and see if they're willing to tell their contacts about your upcoming shows? It's beneficial to start a grassroots effort like this, as it can draw more attention than traditional media. This targeted, authentic strategy is highly effective at reaching potential new fans and can help build an audience in new cities even before you've set foot there. So don't forget the power of good old-fashioned networking - let your family and friends know what you're up to; they might help bring those crowds straight to your show!
Conclusion:
Marketing yourself as a gigging singer today is a must to reach more extensive and better audiences. Everything from crafting the perfect press kit, leveraging streaming services, and establishing your online presence is vital to success. You can reinforce your personal relationships with promoters and venues, which helps ensure your name is remembered. Most importantly, remember to take advantage of word of mouth! Teaming up with friends and family who attend shows and events can help you boost visibility. If followed correctly, these steps can help your career as a singer thrive; don't forget that practice makes perfect, so make sure you're constantly honing in on your craft. The music industry is ever-growing; now more than ever, it's essential for artists to focus on building their reputation from the ground up. Use this guide to start marketing yourself confidently – the rest of the journey is up to you!
More Project Casting Tips:
How to Take Professional Headshots at Home
Getting a headshot professionally taken can be both time-consuming and expensive. Fortunately, it is now possible to get the perfect headshot at home with just ...
How To Transition From Theater to Film
Making a successful transition from Musical Theatre work to Film and TV can be an incredibly daunting task. After years of building your career in one sphere, m...
Do you want to be a better actor, influencer, model, or filmmaker? If so, one of the essential skills to help you achieve your goals is mastering the ability to...