How To Get Representation as a Writer?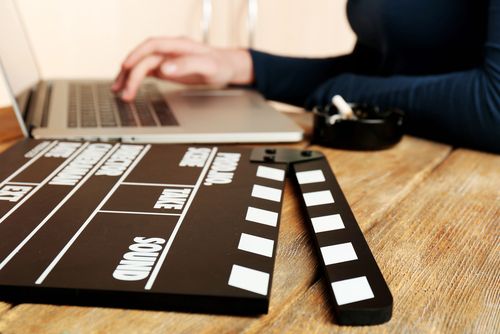 The journey to getting representation as a writer can take time and effort. Finding the right agent, understanding the process, and cultivating relationships can become overwhelming. But if you're looking to break into this industry, there are many steps that you can take towards achieving success in finding an appropriate representative for your work. In this blog post, we will provide insight into how screenwriters should get representation as a writer. From taking on writing opportunities to tailoring resumes correctly - these helpful tips, combined with careful consideration, will help guide you throughout your journey to becoming represented. Have been broken down, so read on below!
Identify what type of representation you're looking for.
Different types of representation abound, from agents to managers to lawyers, and choosing the right one for your writing career is essential. Specific writers may be better suited than others depending on whatever expression act you want to get off the ground. For instance, an agent may provide invaluable resources in helping their authors secure a book deal. In contrast, a lawyer can help navigate contract specifications such as copyrights and royalty payments. The key is to find the type of representation that fits your needs best and can successfully guide you in achieving your goals as a writer.
Make sure your writing is the best it can be by getting feedback from peers and professionals.
The key to success as a writer is producing quality work, and the best way to ensure that your writing is top-notch is to get feedback from knowledgeable sources. Having peer reviews of your words can provide invaluable insight. Ask another writer to read your work and give constructive criticism. Formal review from industry professionals also helps you refine your ideas and develop a strong voice in your chosen genre. Ultimately, getting objective advice will help you create compelling stories that better serve the reader and are more likely to receive representation along their journey through publication.
Take advantage of industry events such as conferences, workshops, and seminars to meet potential agents/representatives.
Taking advantage of industry events is an invaluable way to get representation as a writer. Conferences and seminars allow writers to meet professionals in their field, learn about current trends in the industry, and make essential connections. Attending workshops can be beneficial in honing skills that agents or publishers may require, and they can also offer unparalleled access to experts in the business. For example, learning successful pitching techniques at workshops can give writers the extra confidence to talk face-to-face with agents or representatives. Events such as these are great ways for experienced writers to stay up to date and for newer writers to turn their vision into reality when getting representation as a writer.
Build relationships with professionals in the field - follow them on social media, subscribe to their newsletters, and comment on their posts.
Cultivating relationships with professionals and influential people in the writing field can be vital to getting representation as a writer. Follow them on social media, subscribe to their newsletters, and engage with their content by leaving thoughtful comments.
Research existing representatives to determine if they fit your writing style or genre.
Before beginning the search for literary representation, it's wise to research existing representatives to determine which ones understand your work well. Once you know which writers and genres each representative typically represents, you can narrow down your list to those most likely suitable for your writing or genre. Read articles and interviews of them, follow their social media accounts - anything that gives you additional insight into how they would represent you. You may find they align with the narrative you want to pursue or be able to recognize patterns in what type of work they usually take on. Ultimately, this research is valuable information for determining which representatives would best suit your job.
Compile a list of potential representatives you would like to work with and contact them directly.
Getting representation as a writer begins with researching potential representatives who would best suit the writing you plan to do. Compiling a list can take time and effort, but it is essential to finding success. Once you have identified which agents, managers, or producers you want to reach out to, contact them directly to introduce yourself, discuss how their work perfectly matches your interests and style, and provide samples of your writing that may pique their interest. Taking the initiative and creating strong connections with potential representatives can help jumpstart a successful career in writing.
Conclusion:
Becoming a published writer is achievable by identifying what you're looking for to stay engaged with critical people in your industry. Showcase your best work, network, and build relationships with professionals to increase your chances of success. Research existing Representatives and narrow the list to fit your writing style or genre, then reach out and start conversations. Believe in yourself and be confident – you never know who may find your creativity and enthusiasm irresistible! Good luck!
More Project Casting Tutorials:
How to Make the Best Video Reel?
Making the perfect showreel is essential for actors, influencers, models, and filmmakers alike. It's the first thing that a director, producer, or casting direc...
How to Maintain Connections with Film Industry Professionals
Connecting with industry professionals is essential to a successful career in the entertainment business. Whether you are an actor, influencer, model, or filmma...
Do you ever feel overwhelmed when generating fans for your career as an actor, influencer, model, or filmmaker? While managing a successful social media presenc...