How To Promote Yourself for Free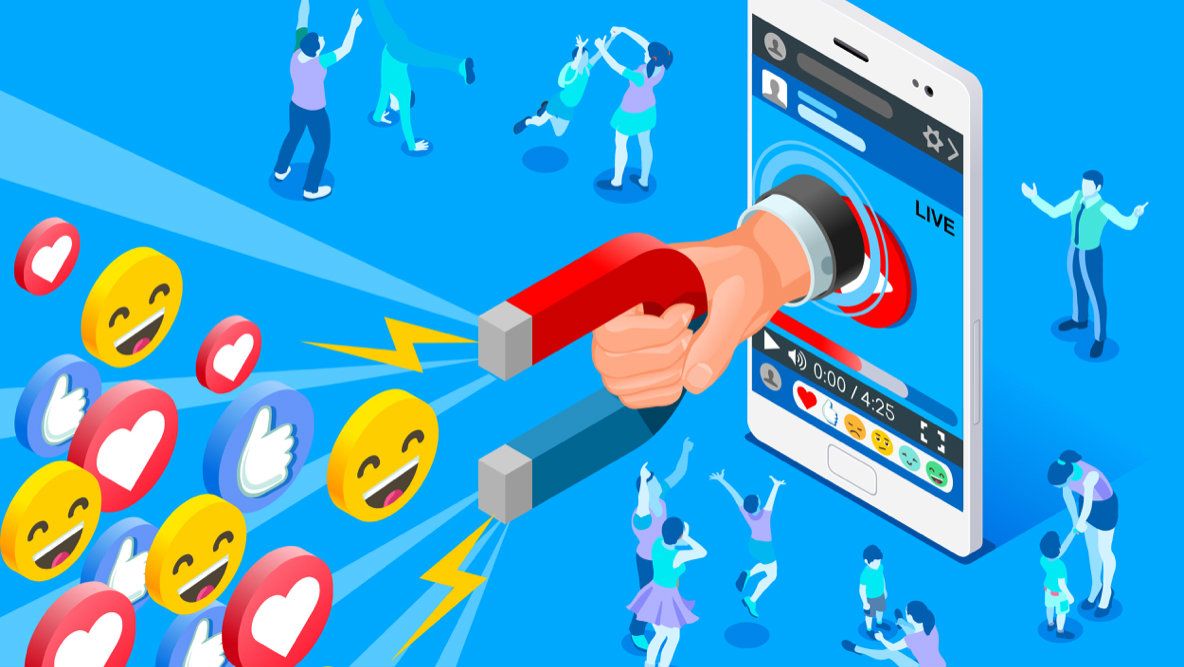 What is an influencer? Everything you need to know about the rise of influencers, influencer marketing, and how to become an influencer
Promoting yourself can be daunting, especially when working on a budget. Whether you're an actor, influencer, model, or filmmaker, having the proper techniques and resources to ensure your art reaches its best audience is essential for success. In today's modern world, there are so many options for promotion; it can often become overwhelming! To help guide you through all of these choices, we have created this blog post which outlines several effective ways to promote yourself at low cost - from creating targeted campaigns with social media marketing automation tools to leveraging your network of peers and colleagues. Let's get started exploring how to efficiently and effectively reach potential fans around the globe without breaking the bank!
Take advantage of free online marketing platforms like Facebook, Twitter, and LinkedIn.
To promote yourself without burning through your budget, taking advantage of free online marketing platforms can be a great way to go. Platforms such as Facebook, Twitter, and LinkedIn allow you to create accounts for free and begin engaging with potential employers or customers. These platforms will allow you to reach a large audience with minimal financial investment. An online presence is essential when seeking new opportunities, so capitalizing on these resources will help you connect with people who have yet to see or hear about you. Embracing online spaces can be highly beneficial for those on a tight budget, so take the time to maximize their potential!
Start a blog and leverage content marketing to engage with potential customers.
Blogging and leveraging content for marketing are great ways to promote yourself cheaply. Whether selling a product or a service, starting your blog can be the key to engaging potential customers. You can tell stories through your blog, educate readers on solutions, and build trust with prospective consumers. Content marketing is also an effective pairing with blogging as it enables marketers to target better specific groups of people who may be interested in their offerings. Ultimately, taking advantage of both these strategies will allow you to spread awareness of your products or services without breaking the bank.
You can use search engine optimization (SEO) techniques to increase your visibility on search engines.
Search engine optimization can help you gain more online visibility with relatively little effort. Creating good quality content highlighting the best parts of your work is essential when using SEO techniques. From articles and blog posts to website page titles and descriptions, by focusing on keywords related to your industry and target audience and having them repeatedly appear in high-quality content, you can organically rise through search engine rankings. Taking the extra time to optimize your website and content ensures a higher likelihood of increased traffic from potential customers and clients. Additionally, utilizing a blog or social media channels will further increase visibility without requiring additional time or money.
Participate in relevant forums and comment on industry blogs to spread the word about your work.
Being active in relevant forums and industry blogs is a great way to build awareness of your work without spending a fortune. You establish yourself as someone knowledgeable in the field and create tangible evidence of your skill set that potential employers can see. When you participate in forums or comment on blogs, please consider audience etiquette - be careful to provide constructive comments rather than something controversial or contentious. This approach will demonstrate to those around you that you are a problem-solver and go-getter passionate about their field. Your time and effort in joining online conversations will pay off exponentially when implemented!
Leverage influencers by asking them to review or promote your product/service.
Taking advantage of the power of influencer marketing can effectively increase exposure for your product or service with minimal cost. Finding influencers who are a good fit and can authentically market your brand is vital when leveraging influencers. You should start by researching potential candidates, focusing on those authentically aligning with your mission and product/service. Once you have identified a few top prospects, ask them if they would be willing to review or promote your product/service in exchange for payment or gifts. Additionally, forming a meaningful relationship with the influencers may lead to long-term partnerships that can be mutually beneficial. So embrace the opportunity, reach out, and create a buzz with influencer marketing!
Utilize email marketing campaigns by offering special discounts or promotions to existing clients.
Email marketing campaigns can be highly effective for small businesses looking to promote themselves at a minimal cost. By offering special discounts or promotions to existing customers, business owners can increase interest in their product or service and entice people to purchase. This method of boosting visibility is particularly beneficial because it relies heavily on customers' loyalty to bring new patronage while informing them of the current market value of the product or service. This trickle-down marketing strategy works best when businesses use creative and well-crafted emails to communicate their message succinctly and efficiently without seeming spammy. Through careful crafting, business owners can ensure attention and engagement with email campaigns rather than stagnation or disinterest.
Conclusion:
Promoting yourself can be intimidating, but with the right tools and effort, it doesn't have to be expensive. You can effectively promote your product and services without breaking the bank by using free online marketing platforms, leveraging content marketing and search engine optimization (SEO) techniques, participating in relevant forums, commenting on industry blogs, and leveraging influencers. Email marketing campaigns also allow you to keep your customers up-to-date on new promotions or discounts and help increase overall customer retention. You can successfully promote yourself at a low cost with effort and dedication.
More Project Casting Tips:
How to Take Professional Headshots at Home
Getting a headshot professionally taken can be both time-consuming and expensive. Fortunately, it is now possible to get the perfect headshot at home with just ...
How To Transition From Theater to Film
Making a successful transition from Musical Theatre work to Film and TV can be an incredibly daunting task. After years of building your career in one sphere, m...
Do you want to be a better actor, influencer, model, or filmmaker? If so, one of the essential skills to help you achieve your goals is mastering the ability to...