Hollywood Tips: How to Choose the Right Stage Name?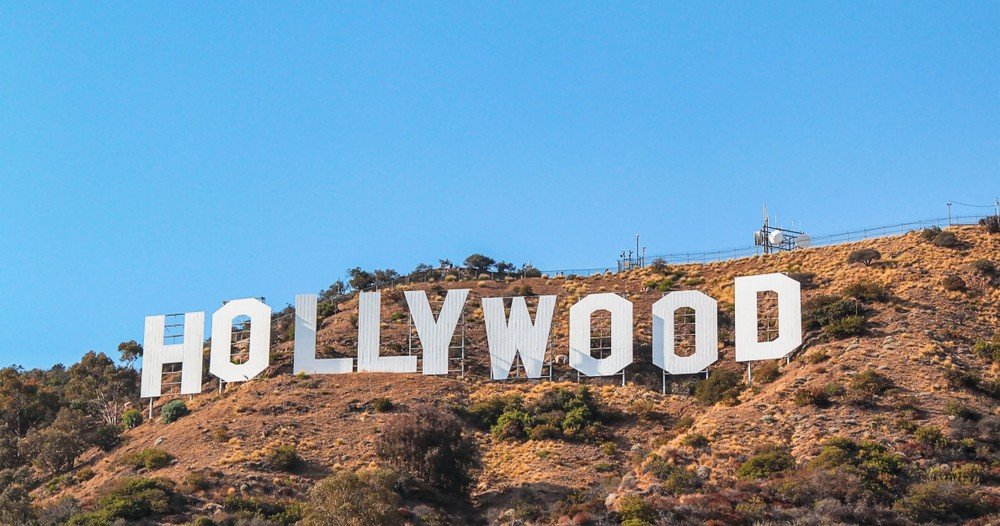 HOLLYWOOD sign on blue sky background. World famous landmark. USA. Los Angeles, California. 09-11-2012. - Image (Mulevich / Shutterstock.com)
Choosing a stage name is an essential step in any performer's career. A good stage name will provide a strong and memorable foundation for your career as an actor, influencer, model, or filmmaker. Selecting the right one can be tricky: you'll want to make sure it stands out from the crowd and reflects who you are and what kind of work you do. In this blog post, we'll cover some tips on how to go about selecting the perfect stage name that fits your unique identity. We'll talk about where to draw inspiration from and discuss things to consider while coming up with potential names so that you feel confident in finding a great title that best represents yourself at the end of this post!
Brainstorm for potential stage names that reflect your identity and passions.
Choosing the perfect stage name is a crucial decision reflecting your individuality and passions. Finding the proper stage names means going through a creative brainstorming process and giving yourself plenty of time to explore options. Consider your audience, desired image, and goals, research different naming styles, draw upon inspirations from music legends or current stars, and reflect on what you want your name to represent. To start selecting the right stage name, please list potential ideas based on personal interests and description words that come to mind when envisioning your ideal persona. With this process of thought-gathering, you can no doubt find the best moniker that stands for who you are and excites both yourself and potential audiences.
Consider the audience you want to reach and how the stage name may appeal to them.
Choosing the right stage name can be challenging to ensure it resonates with your target audience. When deciding on a stage name, it is essential to consider how it will sound to your fans. Could you ensure your name is clever, memorable, and relevant to stand out? It should also be catchy enough for people to remember and link to you. Think about how the words flow together and analyze their meaning to make sure the words convey what kind of artist or performer you are. Also, double-check on Google to ensure no one else has already taken that name. Above all, selecting your stage name is an incredibly personal decision only you can make - go with something that fits comfortably with your message and speaks to who you are!
Research existing music artists to ensure your chosen stage name isn't already taken.
When choosing a stage name, one of the most important steps you can take is researching other music artists who may already have the same or a similar name. Taking time to search for potential musical acts that are either locally, nationally, or even internationally successful and may share the same title can save you from major issues down the line. Many roster changes happen within the music industry, and while specific names might not be highly recognizable at first, they may become much more popular in the future. To avoid conflict and confusion, it's best to check existing music artists and ensure your chosen stage name still needs to be taken.
Check out a trademark database to ensure your stage name still needs to be registered by someone else.
Many artists need to pay more attention to checking a trademark database before settling on their stage name. Protecting your work and identity is essential, so do your research! A trademark search will also ensure that you do not infringe on someone else's rights, as duplicate marks could land you in hot water. Researching the web for existing businesses or trademarks can be time-consuming, but remember that a stage name should last for your entire career-- taking the extra steps to pick something unique and untaken is worth it in the end!
Ask close friends and family members their opinion on the proposed stage names.
As the foundation of your public persona, picking a stage name that resonates with you is essential. One effective way to ensure you've landed on the correct term is to get feedback from those closest to you; friends and family are immediately invested in your success, so their opinions are invaluable. Gather them together, schedule a good discussion session, and ask for their honest thoughts about any proposed names. Having this open dialogue will mull over each candidate's pros and cons, leaving you better-informed to make an educated decision.
Make sure it reads well when written or spoken aloud.
Choosing a stage name is an important decision for any performer, as listeners and viewers alike will form their opinion of you based on the title. A great tip to remember when picking your name is to ensure it reads well when written or spoken aloud. If a name takes too long to say or the pronunciation needs to be clarified, there might be better fits for you. Your stage name should roll naturally off the tongue so that it's easy for people to remember and share with others. Additionally, running your chosen words through a rhyme generator can help you develop creative and catchy names with a rhythm that stands out from other names potential fans hear.
Conclusion:
Choosing the perfect stage name is a significant decision for any musician, as it reflects and shapes one's identity, appeal to an audience, and overall presence in the music industry. Brainstorming ideas that reflect your passions and interests, researching competitors with similar names, trademarking your preferred name, and asking friends and family members their opinion on your choices can help you land the right one. Remember to have fun with this process, as your unique stage name will allow you to stand out in a competitive field of other musicians - let it reflect who you are! With thoughtful consideration, hard work, and passion for your craft, you can confidently select a mighty stage name that is creative, captivating, and memorable.
More Project Casting Tips:
How to Take Professional Headshots at Home
Getting a headshot professionally taken can be both time-consuming and expensive. Fortunately, it is now possible to get the perfect headshot at home with just ...
How To Transition From Theater to Film
Making a successful transition from Musical Theatre work to Film and TV can be an incredibly daunting task. After years of building your career in one sphere, m...
Do you want to be a better actor, influencer, model, or filmmaker? If so, one of the essential skills to help you achieve your goals is mastering the ability to...