How To Not Get Blacklisted in Hollywood
Learn how not to get banned and blacklisted in Hollywood with these tips.
Isaiah Washington allegedly found himself on Hollywood's blacklist after he made homophobic comments during the 2007 Golden Globe Awards. He was already in trouble because this was not his first time. A year earlier, he had insulted actor T.R. Knight, his co-star on
Grey's Anatomy
by calling him a homophobic slur. Even though Washington was put into "executive counseling" after the Globes incident, it was soon decided that his contract would not be renewed and that he would be fired. "After the incident at the Golden Globes, everything just fell apart. I lost everything. I couldn't afford to have an agent…I couldn't afford to have a publicist…I couldn't afford to continue," he said.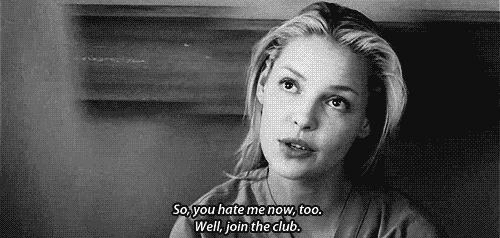 But, Isaiah Washington is not alone. Katherine Heigl's acting career has stalled after working on
Grey's Anatomy.
Several years ago,
Katherine Heigl
was one of Hollywood's most sought after actresses, but not anymore. According to reports, she was really difficult on set. Insiders on the set of "Life As We Know It" described her as a pain. "She can cost you time every single day of shooting," the source said. "Wardrobe issues, not getting out of the trailer, questioning the script every single day." Her mother, who is also her manager, makes things even worse. "I have never experienced anything like Nancy Heigl," the source said. "It's about the mouth. 'F**k you. You are a f**king liar.' Whatever you'd say, you were an idiot. The call would be, 'This is the worst craft service we've ever had!'" To top it all off, she also has big movie star demands – she wants the best of everything. Her reputation is apparently so bad that many people in Hollywood won't even consider her for roles – she's just not worth it. It still remains to be seen if she can actually repair all of the bridges that she burned. So how do you protect yourself from getting blacklisted in Hollywood.. Well one former
Hollywood talent agent
recently opened up on Reddit about what it's like to work in Hollywood, how talent agencies get their actors and actresses cast and what actors can do in order to land more roles. And it's pretty surprising. Here's what he had to say:
"The biggest thing that will get you banned in Hollywood the fastest is having an attitude."
Basically, Hollywood is a small place and your reputation can have a long lasting impact on your acting career. "The biggest thing that will get you banned in Hollywood the fastest is having an attitude." Hollywood is a very small place. If you have been here you will find that you meet people from other shoots, workshops, etc all the time." That's why it's important not to have a bad attitude. "
It is the same for agents, most of us have done business together. So having an attitude will get you to a place where no one wants to work with you. Headshots get thrown in the trash more often than not unless it is just amazing. I used to get hundreds every week."
So how do you build your reputation in Hollywood? "I would suggest go to casting workshops, join reputable acting school and get in their showcase, and when you do meet an agent you want to represent you, be very humble cause you are a dime a dozen."
What do you think? Do you have an acting tip you would like to share? Share with us your thoughts in the comments below!