Zoe Kravitz Cast as Catwoman for 'The Batman' Movie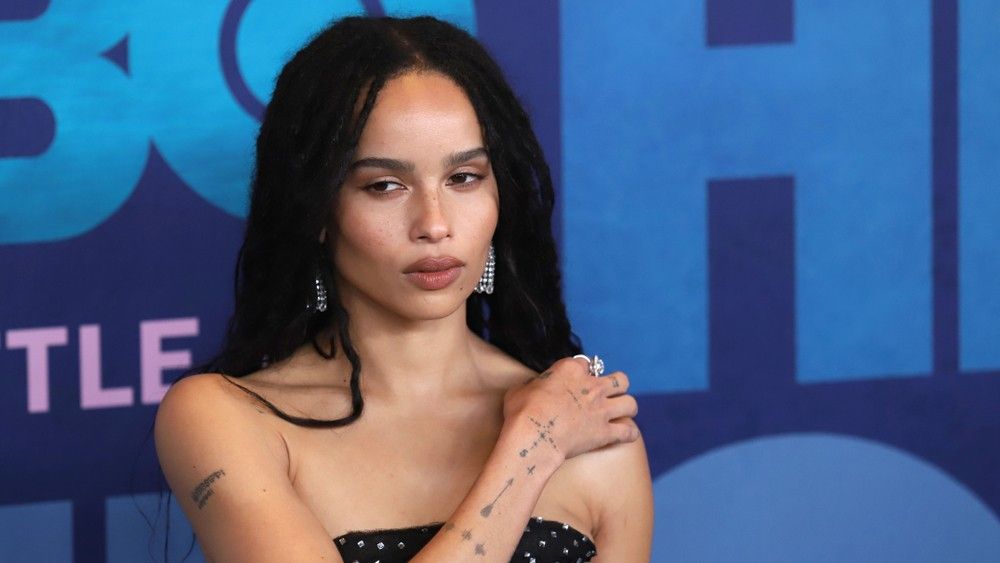 NEW YORK - MAY 29, 2019: Zoe Kravitz attends the season 2 premiere of "Big Little Lies" at Jazz at Lincoln Center on May 29, 2019, in New York City. - Image Editorial credit: JStone / Shutterstock.com
Zoe Kravitz has been cast as Selina Kyle aka Catwoman in the upcoming 'The Batman' movie starring Robert Pattinson. Director Matt Reeves took to Twitter to post a gif of the actress.
In a tweet, Halle Berry, 53, congratulated Kravitz, 30, on landing the role, calling her "eternally graceful" and "extremely bad-ss".
The tweet needed with "keep shining Queen & welcome tot he family!"
Robert Pattinson is set to star as Batman. Matt Reeves took over the directing job after Ben Affleck stepped away from the movie. Affleck was set to play Batman but he walked away from the movie franchise for good. Reeves described the movie as "very personal" and a "defining" story about the Dark Knight. Reeves wrote the screenplay and is producing with Dylan Clark with Michael E. Uslan executive producing.
The casting news comes after Jonah Hill was eyed for a role in the movie but later dropped out of the project. That said, 'Westworld's Jeffrey Wright will play Commissioner Gordon.
Stay tuned for more news, casting calls, and other developments ahead of The Batman's June 25, 2021, theatrical release.
Continue Reading:
DC Comics is reportedly planning on introducing a black Batman to the franchise. DC Comics is reportedly planning to introduce an African American Batman in 2020 in an attempt to create an exciting and fresh…
DC has just announced the release dates for their upcoming films including The Batman, The Suicide Squad, and the newly announced movie, DC Super-Pets. One of the most anticipated films is the Matt Reeves-directed…
Heath Ledger passed away six months before the release of The Dark Knight, the movie that won him an Oscar for his performance as the Joker. There have been rumors that Ledger would have…