Why Zack Snyder Never Wanted Grant Gustin's Flash For Batman v Superman
It has become a heated and somewhat controversial subject among DC fans: Why wasn't Grant Gustin, star of CW's hit 
The Flash, 
cast in the upcoming Justice League movie as, well, the Flash? Fans of the comic have been very vocal about expressing their love for the show since it began in 2014, and hailing Grant's portrayal of the super hero. So when it was announced that Ezra Miller would be the Barry Allen of 
Batman v Superman
's director Zack Snyder's upcoming 
Justice League
film, fans were PISSED OFF. To many people, Grant Gustin was the perfect Flash in the DCTV universe and it just seemed right that he should star in the upcoming Zack Snyder movies. So why didn't Zack consider Grant Gustin's Flash for his movies?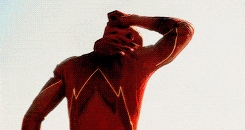 Zack Snyder argues that it could never work, and the tone of the CW show does fit with the DC movie universe through 
Man Of Steel, Batman v Superman, 
and beyond. In fact, the
NY Daily News
reports Grant was never even considered for a moment by Zack Snyder:
"I just don't think it was a good fit," says Snyder of bringing in Gustin's version of The Flash to 'The Justice League,' which starts filming next month.

"I'm very strict with this universe and I just don't see a version where... that (tone is) not our world."
So, basically CW's 
The Flash 
is too PG for the universe Zack Snyder is building, and Gran Gustin's squeaky clean image wouldn't fit in. Zack did point out that he is a fan of Grant on the show.
"Even if Grant Gustin is my favorite guy in the world and he's very good, we made a commitment to the multi-verse (idea), so it's just not a thing that's possible."
I personally didn't find this too surprising. But, it's a little interesting to see that unlike the Marvel franchise where TV show characters cross over into movies, DC comics is making a clear distinction between superhero TV shows and movies.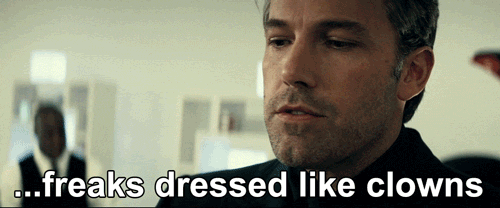 'Batman v Superman' hits theaters next Friday, March 25th!