Suicide Squad: Will Smith Reveals What It Was Like Working With Jared Leto
Will Smith reveals what it was like working with method acting Jared Leto on Suicide Squad.
Will Smith revealed many things during his Beats 1 radio interview with Zane Lowe on Monday, including the announcement of a 
Bad Boys 3 
a new album, and now what it was like working on set of 
Suicide Squad. 
During the course of the interview, Will Smith talks about Jared Leto's infamous method acting in 
Suicide Squad. 
"[Suicide Squad> is insane. I've never actually met Jared Leto. We worked together for six months and we've never exchanged a word outside of 'Action!' and 'Cut!' […] I literally have not met him yet. So, the first time I see him will be 'Hey, Jared. What's up?' […] He was all in on the Joker." (Via)
Host Zane Lowe, who apparently knows Jared Leto, joked, "Probably a good thing. He's a dick." Lowe was joking and all, but it has to be really awkward working with method actors. Apparently, you are never supposed to go full method. Jared Leto's method acting has been discussed quite frequently, ever since he started the role of Joker. Hopefully, his acting techniques pay off in the end.
Related Suicide Squad news: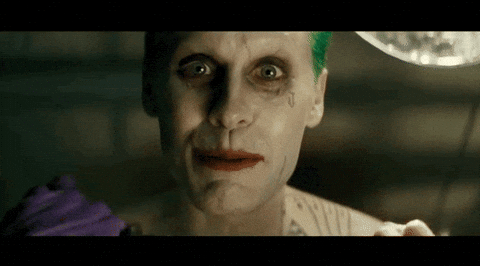 What do you think of Will Smith's comments regarding Jared Leto's method acting? Share with us your thoughts in the comments below!