Coronavirus: Filming Won't Start Back Until 2021 (UPDATE)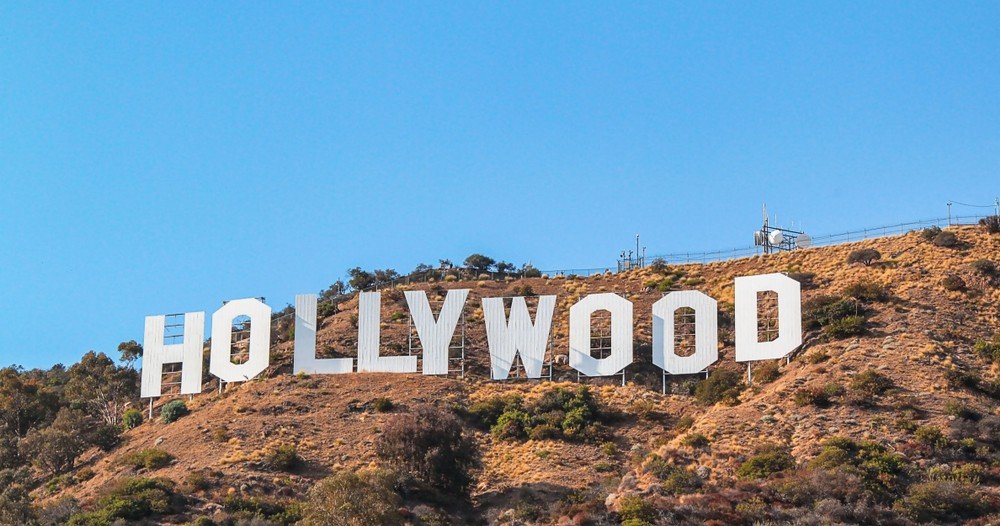 HOLLYWOOD sign on blue sky background. World famous landmark. USA. Los Angeles, California. 09-11-2012. - Image (Mulevich / Shutterstock.com)
Hollywood is getting hit hard by the Coronavirus COVID-19 outbreak with filming not set to resume until 2021.
Most studio productions have shut down indefinitely and others are figuring out ways to reopen their facilities. Despite the health crisis, studio executives are looking into ways to safely resume production. According to 
Variety, 
studios and production companies are researching how to accomplish a safe and secure production facility to resume filming movies later this year. However, according to Elsa Ramo, an attorney who has represented Skydance Media, warns filming may not start until after 2020. "I have a lot of clients with productions that they want to shoot in 2020," Ramo told 
Variety
. "But it would be arrogant and misleading of me to offer them any sort of assurance that's possible." Especially, if another outbreak returns, later on, this year, any plans to restart production in 2020 is far too optimistic for major productions.
"But it would be arrogant and misleading of me to offer them any sort of assurance that's possible."
In relevant news, Tyler Perry is working on a plan to reopen Tyler Perry Studios in Atlanta, Georgia. According to 
TMZ
, Tyler Perry is planning on reopening his 330-acre Atlanta Studio Complex but, with some new rules. TMZ's sources say productions filmed at his facility will have the cast and crew check-in on the first day. Tyler Perry Studios will test everyone, and those who are found negative will be allowed on to the lot, where they will live for the duration of filming.
Related: Looking for a Job? Tyler Perry Studios is Now Hiring
Considering the facility is a former army base, there are 141 barracks on-site. Also, Tyler Perry built 30 houses on the lot for various productions, which are all fully functional homes. Furthermore, TMZ reports if this is successful, Tyler Perry is considering building hotels. The cast and crew can also use all of the facilities, including a gym, a bar, and restaurants. Tyler Perry built a hospital for one of the shows, and Tyler Perry believes he thinks it can become functional enough to hire medical staff, including doctors and nurses.
Original report: April 20, 2020: Filming will not start until September, according to a new report.
In a new report by
Deadline
outlining how the film industry will change due to the Coronavirus pandemic, writers reveal Hollywood insiders believe filming will not start until September with optimistic estimates being July to August. The article continues by explaining new protocols that producers will add to address the film industry amid the Coronavirus, including contracts identifying production companies in case you get sick from the Coronavirus during production. "You acknowledge you are going into a high-density area, and while we will make our best effort to protect you, nothing is failsafe, and if you contract COVID-19, we are not liable," said a source involved drawing up these guidelines told
Deadline
. "There is no other way we can think of to address this. If you don't want to sign, don't take the job."
"We are still months away from cameras rolling — studios' most optimistic projections are for July-August production restarts, and the more realistic ones are aiming to be up and running by September."
It was previously reported filming will start back up earlier than previously anticipated. However, in California, increases in new COVID-19 cases and deaths in Los Angeles County caused that to stop. Industry executives, film commissions, and union representatives are working together to list safety concerns and create solutions once filming resumes. One of the most significant issues is testing. Deadline reports they would like to have everyone tested before they are allowed on set and having test results within 15 to 20 minutes. Also, implementing antibody tests to detect if someone has immunity to the virus. Also, there will be a health questionnaire, a temperature check, and hygiene training. The process is anticipated to take 90 minutes once each person arrives on set. However, this does come with a long list of privacy issues. Crew members would also no longer be allowed to share tools, and craft services will no longer allow a cafeteria-style meal. Actors will also receive a higher level of protection as they are essential to keep production moving. Deadline says to keep them safe, actors and directors will have to wear masks and gloves at all times. Besides, there is a lot of concern regarding scenes that require a lot of background actors. One possibility is a move toward visual effects were background extras will be green-screened into a frame. The goal is to keep the stars of the show from getting sick. "The economics right now are worse than they have ever been, and the box office muted, so it is a double whammy, and without the incentives and rebates that come with shooting outside the U.S., you could not absorb the extra costs," said a source to Deadline. "The hard part is, you go around the world looking for the best tax incentives and put movies in Budapest, Serbia, and Australia, and now you have to tell an A-list actor they have to get on a plane for eight hours to spend 16 weeks away. What if they get sick there? How do you get them to feel safe?"
More Project Casting Entertainment News: