Walmart May Launch Social Media Platform for Influencers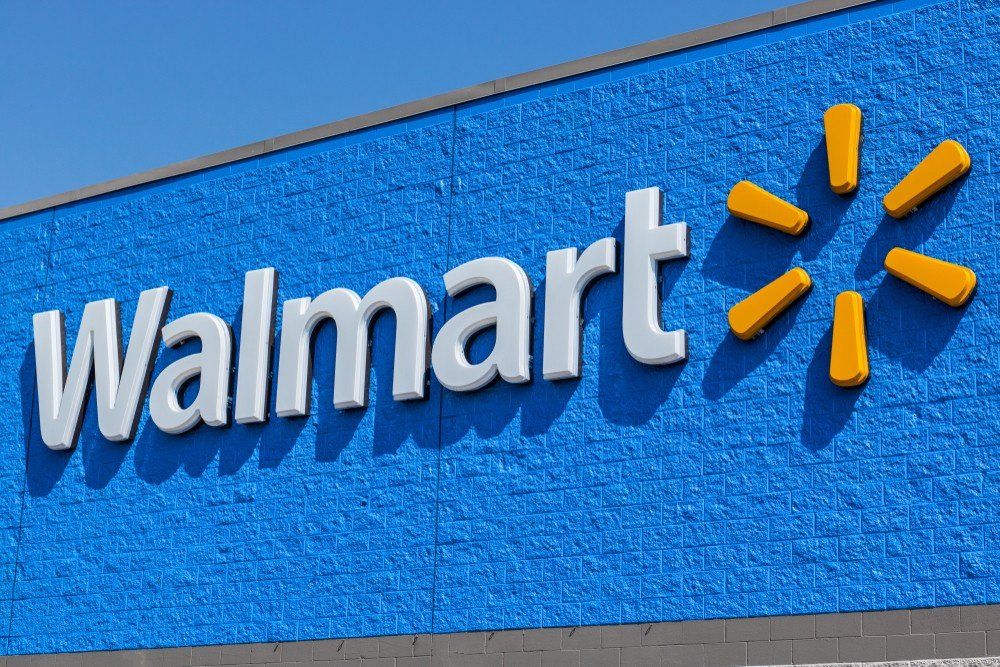 Mishawaka - Circa August 2018: Walmart Retail Location. Walmart is boosting its internet and ecommerce presence to keep up with competitors XII - Image (Jonathan Weiss / Shutterstock.com)
Walmart Is Considering Launching A Platform That Would Use Social Media Influencers.
Walmart is considering launching a new platform using social media influencers to help promote its 100,000 third-party sellers' goods and services online.
In July, Walmart filed trademarks for "Walmart Creator" and "Walmart Creator Collective," which would offer social media consulting and encourage others' goods and services through influencers.
Join Project Casting to access jobs you can apply to right now.
Walmart collaborates with influencers to advertise its goods and apparel, as well as its Walmart+ loyalty program. Influencers have big followings on Instagram, YouTube, and TikTok and frequently post affiliate links to recommend items. When a consumer uses the link to make a purchase, they receive a commission.
According to the media company Influencer Marketing Hub, the influencer marketing industry is estimated to reach $16.4 billion in just four years by 2022. Both Shopify and Amazon have their own social media services for influencers, who are growing more popular daily.
Most companies file trademarks for future use and protection rather than because they intend to launch a new product or service.
Walmart did not want to disclose information regarding its plans for Walmart Creator and Walmart Creator Collective.
Currently, third-party sellers that market on Walmart can buy ads through Walmart Connect, the retailer's digital advertising platform. According to the company's February earnings call, Walmart Connect generated $2 billion in advertising last year.
With its e-commerce sector growing, including a delivery-subscription service called Walmart Plus, Walmart has prioritized developing new services for merchants, according to the company's fourth-quarter earnings call in February. By 2022, Walmart will have nearly 240 million items online. According to Walmart, second-quarter US e-commerce sales increased 12% from last year.
"The relationship between digital growth, marketplace growth, advertising is something that we're trying to take advantage of," On Tuesday's second-quarter earnings call, Walmart CEO Doug McMillon said.
Walmart announced that its global advertising business- including Walmart Connect and India-based Flipkart's ads- has grown nearly 30% in the last year. Additionally, they said that the number of active advertisers has increased by 121%.
Social media influencers now have the opportunity to create their online pages for select products sold on Amazon.com and earn a commission off of each purchase made through their courier. This program has been available since 2017.
Partnerize CEO Matt Gilbert said that Walmart wants to take advantage of advertisers' increased spending on digital content by allowing them to participate in its program. "the creator economy."
Influencers, like other business owners, rely on Walmart for revenue through "affiliate dollars," according to Danielle Wiley, the founder, and CEO of influencer marketing firm Sway Group. "Any way that the company could make this easier for influencers and facilitate content creation is going to benefit both sides."
More Project Casting Entertainment News:

44 TV Shows and Movies Filming in Georgia in September
Georgia is quickly taking over the TV and film industry. Here are the 45 movies and TV shows filming in Georgia this September 2022. Join Project Casting to acc…
Netflix Cancels 'Resident Evil' Live-Action Series
Netflix Has Canceled Its Live-Action Adaptation Of The 'Resident Evil' Series. Netflix has reportedly decided against renewing the live-action Resident Evil ser...
'The Flash': Warner Bros. Execs Met with Ezra Miller
Warner Bros. execs met with Ezra Miller to discuss the future of 'The Flash.'  Recently, Ezra Miller, the non-binary actor who plays the lead in The Flash ...