Vin Diesel Wants to Direct 'Furious 8'
Vin Diesel may direct Furious 8.
According to a new report, Vin Diesel, the actor who wrote and directed a short film that launched his acting career is now arguing that he wants to direct the next
Fast & Furious
movie. But, is his ego getting the best of him? Vin Diesel has several major motion pictures coming soon,
Furious 8
,
xXx: The Return Of Xander Cage
and another
Guardians Of The Galaxy
and he just finished working on
Billy Lynn's Big Halftime Walk.
But, studios are having a hard time finding a director to direct
Furious 8
because, reportedly, Vin Diesel is too difficult to work with. So, Vin Diesel is taking control of the wheel and wants to direct to the new
Furious 8
movie. Here's what he posted on Facebook:
It is no secret that my good friend Justin and I have been very intensely discussing the trilogy, as we have dreamed it for almost a decade. We know that when we re-team we will shock the world. It is also no secret that he is finishing Trek for JJ and won't be done in time for us to make the date the studio wanted me to announce of April 14th 2017. This would leave 8 without an obvious go to director… I will share something crazy that my mother said six months ago after the

studio had me announce the date for 8 to the world… " Either you direct 8 yourself… or don't do it." Some of you vinbook pioneers are all too familiar with my mother's wisdom, as I have posted her sayings in the past on Our page… but I wrote it off as just a mother's love and belief in me, though she has seen first hand what I've done to make these movies defy expectations and become increasingly successful, even when the studio thought I was crazy… haha.

Back to the matter of 8… First and most importantly is the SCRIPT, which has to be great. Hopefully the writer will deliver something within the next two weeks… before my Witch Hunter press tour begins. There has always been the desire by Paul to have Rob direct one more, this is what fueled my campaign… I believe that he can and would reset the franchise nicely, returning to what was the core of the film in the beginning… racing. He would also handle the Brian O'connor issue with integrity, given that he and David Ayer were the ones who initially created that beloved character in the first place. Ultimately we all want the best film to honor what we have created and what you the audience has adopted as your favorite franchise. I will leave this matter in the studios hands for a moment while I release The Last Witch Hunter and start production of the long awaited "Xander Returns". Again, we make these films with Our hearts.
According to sources close to
Deadline
, there has been a lot of back and forth on just who is right to direct the next billion dollar movie franchise, which is expected to be a trilogy. Which has led to major disagreements.
"Vin Diesel has been very controlling in this process," said one person with knowledge of the meetings between the producers and the studio. Added another, "He's just being Vin. He wants control over everything, but he's not in control, the studio is. It's their money. That being said, I'm sure it will work out." Sources say that Diesel has thought about having his old pal Rob Cohen back in the director's chair, but Deadline was told by sources inside the studio earlier this week that it's not gonna happen. One of the last posts Diesel put on Facebook was a picture of he and his friend, the late Paul Walker, with Cohen, who directed the first film in the franchise and introduced Diesel to Walker. Cohen, of course, is considered one of the most decent guys in town.
Apparently, studios are looking at Justin Lin who has previously directed
Fast & Furious
movies and James Wan, but none of these directors are available to direct
Furious 8.
We will just have to wait and see what Universal plans on doing.
Related Furious 8 news: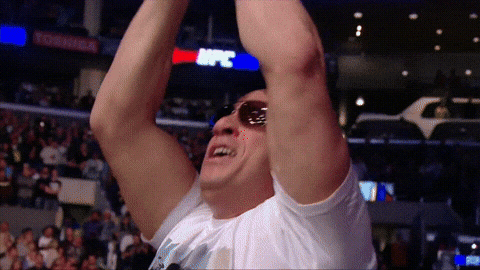 What do you think of Vin Diesel as the director of Furious 8? Do you think he can pull it off? Share with us your thoughts in the comments below!