Tyler Perry Studios is Now For Sale
Are you an aspiring filmmaker? Are you in the market for a movie studio? If so, I have great news, Tyler Perry Studios is currently for sale. According to reports,
Tyler Perry
is putting his Atlanta studio on the market for $25 million. "An NAI Brannen Goddard team will represent Perry in negotiations. A deal could close by the end of the year."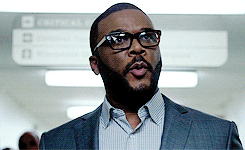 Tyler Perry wrote and produced several many stage plays during the 1990s and early 2000s. In 2011, Forbes named him the highest paid man in entertainment. In fact, he earned $130 million between between May 2010 and 2011. During that point in time he reinvested his earnings into Tyler Perry Studios, building his own production lot and using it to film several feature films, TV shows, and commercials. Tyler Perry Studio's was established in 2006 and moved into its current facilities in the fall of 2008. This 200,000 square foot Studio, located in Southwest Atlanta, consists of 5 sound stages, a post-production facility, a back lot, a 400-seat theater, a private screening room, and designated areas for entertaining and hosting events. If you're interested in an acting job with Tyler Perry, check out the latest
Tyler Perry casting calls here
. Despite selling this major studio, Tyler Perry is still building a major movie studio, which will be even larger than his first movie stuidio. The new studio will replace  Fort McPherson Army Base in Atlanta, which  closed in 2011 after having been in use since it opened in 1885. Fort McPherson is about five miles away from Perry's current studio in southwest Atlanta. Perry paid
$26 million for the 488-acre property, which was closed in 2011.
Related:
What do you think? Share with us your thoughts in the comments below.