Tyler Perry Bashed for Casting White Actors for His New Show
Tyler Perry gets bashed by fans after casting predominately white actors for his new TLC show, Too Close to Home.
When it was announced that Tyler Perry was working on a new show for TLC, everyone was excited. Fans took to Twitter excited to see what kind of drama Tyler Perry is going to bring to the predominately reality TV network. Well, that excitement seems to have died down, as Mr. Perry is in the middle of a race controversy and many fans are turning their back on the actor, writer, producer, and director. Users took to Twitter bashing Tyler Perry calling out his new show
Too Close To Home
for white washing the show's cast.
Why does Tyler Perry's Too Close To Home look like the watered down white lady version of Scandal?

— •Trxvyy• (@the_real_trxvis) August 23, 2016
That one Coon... https://t.co/Atr78eY0H1

— ?obe?† || R.I.P MIFE (@bobmcwolf) August 24, 2016
https://t.co/AwU39KRLOd That's So true BUT don't pisd off the ppl that put money in your pockets. Before white actors/resses knew you.

— Maeanna Lowery (@a_teaz37) August 23, 2016
How Tyler perry go from all blacks in his movie to an all white cast on his new tv show ? #tooclosetoohome

— Lex :) (@alexisjhante) August 15, 2016
I love what Tyler Perry is doing/trying to do for black people. Just wish he would employ some good Black screenwriters and let them work

— White Doug (@EricBisPrez) August 13, 2016
Despite, the negative feedback from several people inside the Black community, Tyler Perry doesn't seem to care.
"I'm so sick of folks asking me why I have a show full of white folks," Perry told Tom Joyner. "
A reporter asked me this. I'm thinking what the hell? Stop asking me that damn question. People are people!"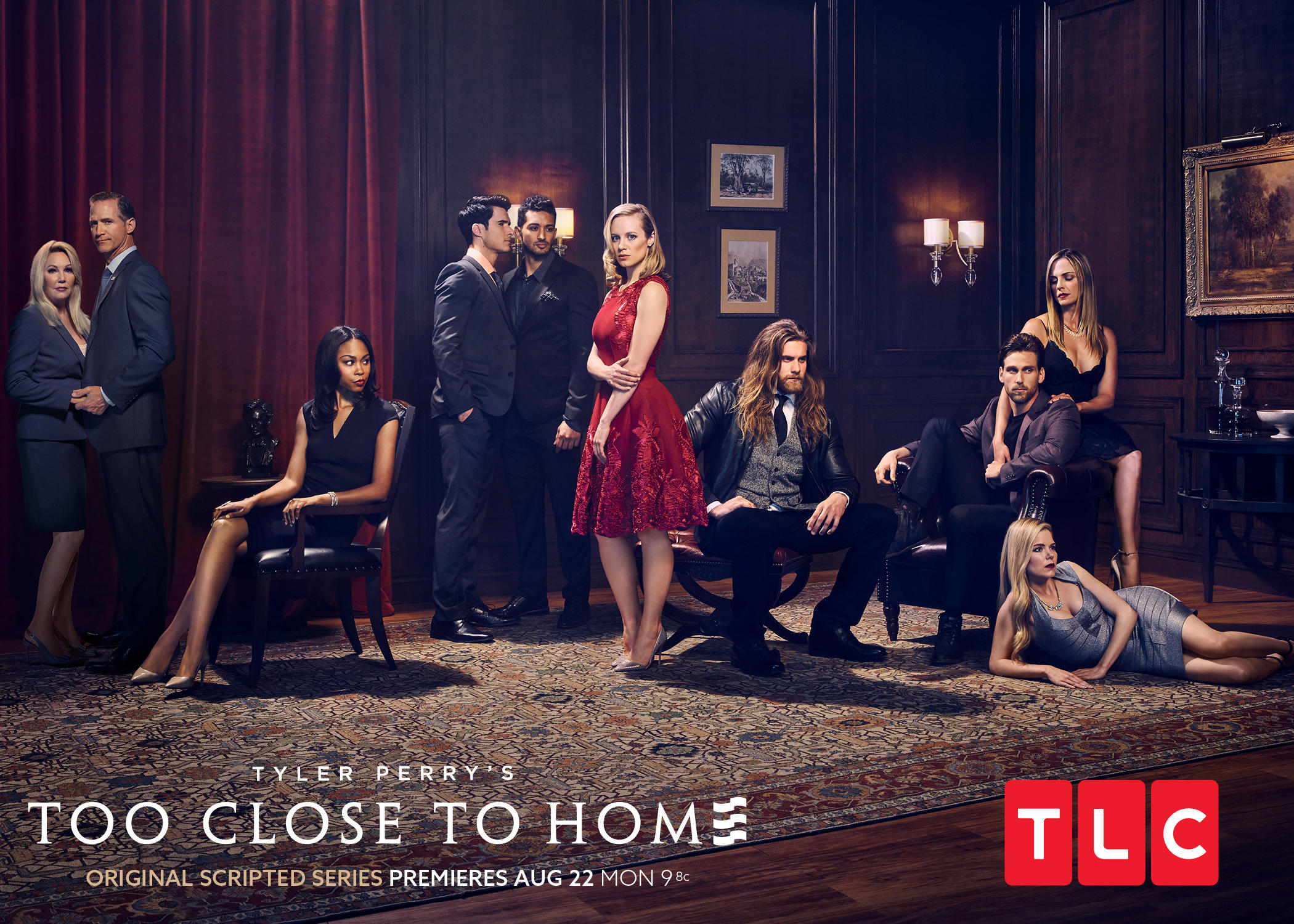 Too Close To Home
filmed in Atlanta, Georgia several months ago and centers around a small town girl who ends up in a romantic political scandal. "It's such a great show. It's only eight episodes but it's really, really a good show," Perry said. "Listen, if
Donald Trump
can pitch to black people in an all-white neighborhood, why can't you watch my show. What the hell have you got to lose? It's gonna be huge!" Via
AJC
Related:
What do you think? Discuss this story with fellow
Project Casting
fans on
Facebook
. On Twitter, follow us at @projectcasting.