'The Walking Dead' Upgrades Three Series Regulars
'The Walking Dead' promotes three actors to series regulars.
Despite casting over 300 Walking Dead zombie extras, The Walking Dead producers also gave several actors major pay bumps.
In spite of the fact that 
The Walking Dead's 
claim to fame is the fact they love to kill of their cast members with sheer reckless abandonment, the series main cast continues to grow faster than the cast of 
Game of Thrones.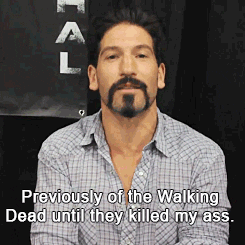 Last season of 
The Walking Dead 
had 17 series regulars, and while it saw the death of several main characters, it's adding three more series regulars to the shows line up, bringing the total to a series high of 18. All three additions are citizens of Alexandria, but only one may seem like a major surprise. The first two are quite clear and obvious. Tova Feldshuh (Deanna Monroe) and Alexandra Breckenridge (Jessie Anderson) have been promoted. Deanna Monroe, who is based on the Douglas character in the comic books, has had a substantial role last season of the Alexandrians. The other new series regular is Austin Nichols, who plays the son of Deanna Monroe, Spencer. He didn't play a major role last season, expect to react to the death of his brother. Being added to the cast as a series regular should mean a major pay increase for each of the actors, however, it does not mean they will last the entire season. As Project Casting reported a few weeks ago, several cast members are killed off in the
mid-season finale
. Source:
THR
Also read: