'Star Wars: Episode VIII' Film Crew Threaten Boycotts
Star Wars Episode VIII is facing major delays as lighting technicians threaten to quit.
Lighting technicians are threatening to quit over a four year pay freeze which would shut down nine major productions filming across the UK. Major motion pictures filming in Britain, including the new 
Star Wars 
movie, could face major delays after lighting technicians threatened to boycott over pay. The technicians are extremely upset after failing to receive a pay raise for four years and have threatened to quit, which would delay nine block buster movies currently filming in the UK.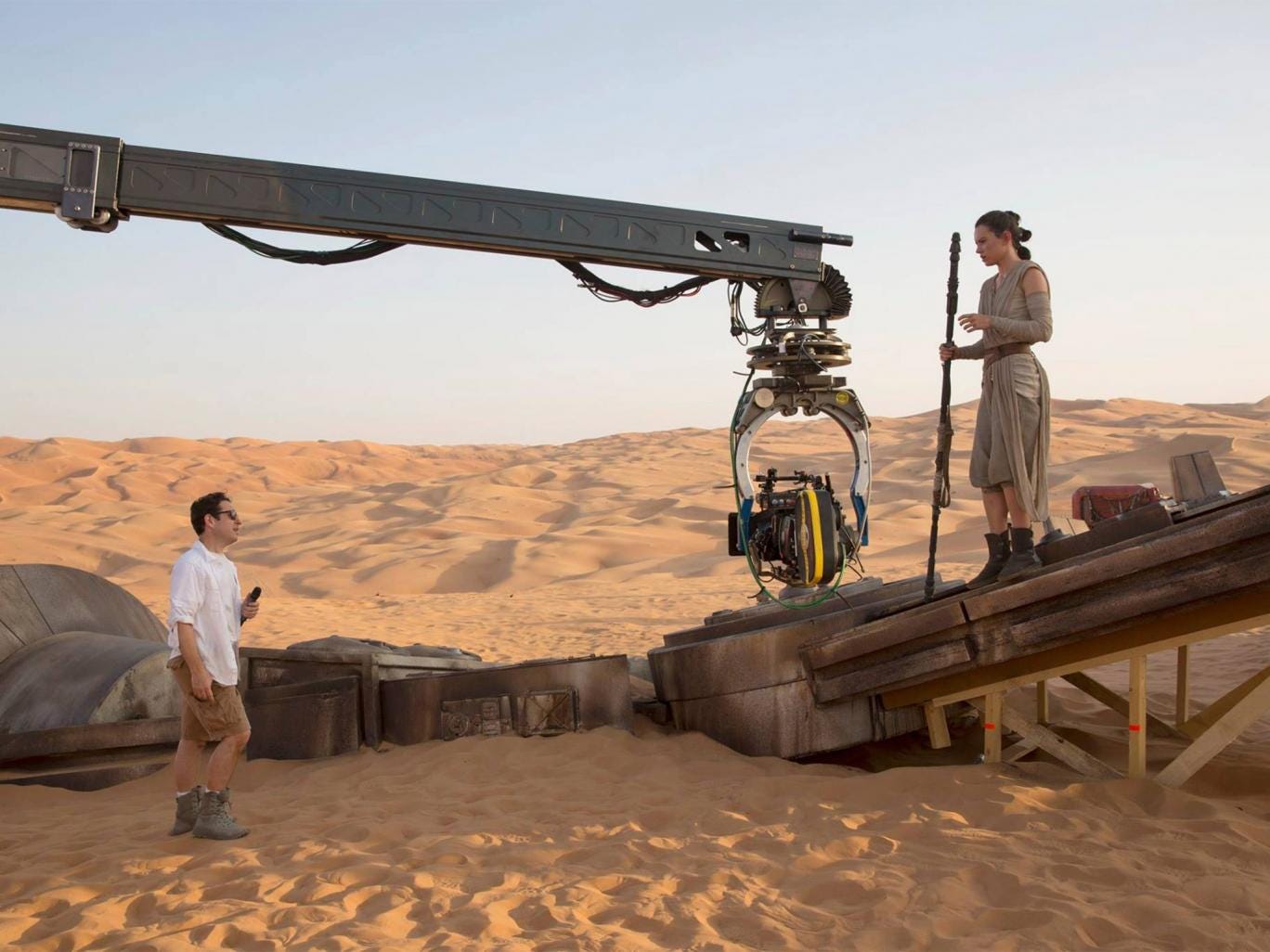 After meetings broke down between the lighting technicians' union representatives Bectu and the employers' body PCT, American producers from the nine movies stepped in and scheduled a last ditch effort to stop the boycott. According to
The Independent
, US producers met with Bectu at Warner Bros. Studios Leavesden, Herts, where they offered to increase the pay by 5.85% depending upon the technician's different grades and responsibilities. However, lighting technicians previously demanded a 20% pay increase to cover four years of back-dated pay. "At the moment these productions are at risk of stopping on Saturday," according to Gerry Morrissey, general secretary of Bectu. "In order to shoot a film properly you need lighting. If there's no lighting, you can't get a decent picture. Without a decent picture you haven't got a film." "The producers' offer was overwhelmingly rejected," Mr Morrissey said. "After four years without a pay increase they thought it was derisory." Now, the decision comes up to a vote. And if the union rejects the new pay raise, filming will come to a complete stop. Among the movies affected, according to Bectu, is 
Star Wars: Episode VIII, 
which recently started filming and follows the huge success the previous 
Star Wars: The Force Awakens 
movie. Tinseltown / Shutterstock.com In addition to 
Star Wars, 
the superhero movie 
Wonder Woman 
will also be affected along with Jackie Chan's 
The Foreigner 
and Tom Cruise's 
The Mummy 
reboot. According to reports, the average compensation for a lighting technician is $500/day and the pay the lighting technician union is demanding would make it $600/day.
What do you think? Share with us your thoughts in the comments below!