Spotify Hits Another Milestone With 195 Million Paid Subscribers, Exceeding Monthly Active Users' Expectations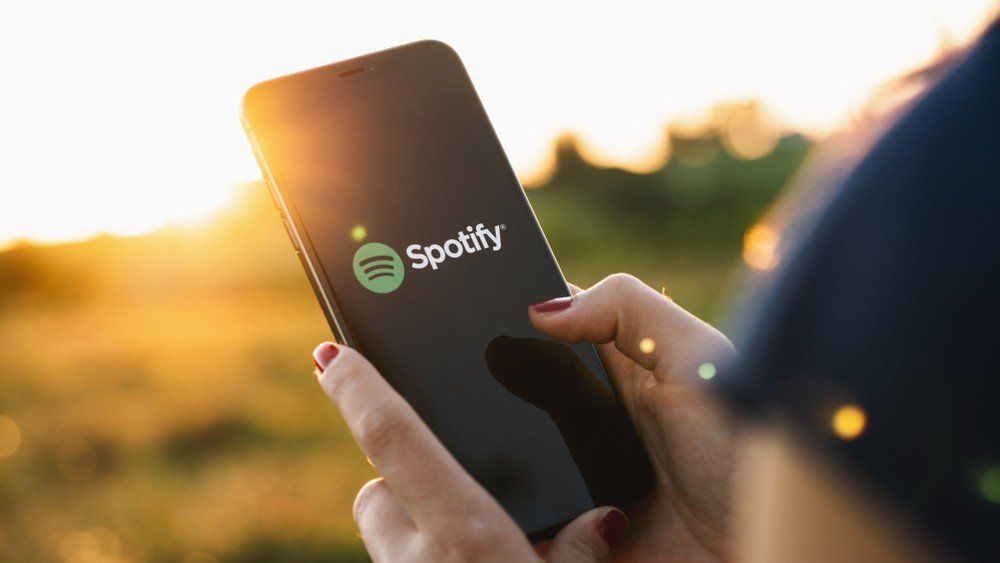 BERLIN, GERMANY JULY 2019: Woman holding a iPhone Xs opening spotify app, Spotify is a music service that offers legal streaming music. (Editorial credit: r.classen / Shutterstock.com)
According to Spotify CEO Daniel Ek, the company is considering raising its prices in light of recent hikes at Apple Music.
Join Project Casting to access jobs you can apply to right now.
Spotify announced its 195 million paid subscribers in the third quarter of 2022, exceeding expectations. This significantly increased from 188 million paid or premium subscribers in the previous quarter. The company had forecasted to hit 194 million premium subscribers this quarter but has surpassed this goal.
In the third quarter, Spotify's monthly active users hit 456 million, exceeding its forecast of 450 million. In comparison, there were 433 million monthly active users in the second quarter, up from 422 million in the previous quarter.
The company now says it has 4.7 million podcasts, up from Spotify's 4.4 million at the end of June and 4.0 million at the end of March. Notable new additions this quarter included Meghan Markle's podcast, Archetypes. Total revenue came in at €3.04 billion compared to a forecast of €3 billion.
Even though the company's margins came in below expectations at 24.7 percent compared to the company's estimate of 25.2 percent, they are continuing to focus on them. The company stated that this was partly due to "the difficult global climate slowing advertising growth," the predicted renewal of a large publishing contract not based in the U.S., and also currency fluctuations." Advertising was impacted significantly in Europe, but it is only a minor part of the company's total results.
Even though podcasting has been booming and generating ad revenue, the $1 billion investment is holding back profitability. In June, the company stated that it hoped podcast margins would become positive after 2022 - this year being the height of impact on margins - with a chance of becoming profitable in the next 1-2 years.
On Tuesday's earnings call, Spotify CEO Daniel Ek said that results align with this year's pledge and investment theory.
"This is all playing out largely as we expected, despite the macro environment," Ek said.
Asked whether Spotify would consider raising prices in the U.S., as Apple Music and other competitors have Ek, said, "it is one of the things that we would like to do," The company will soon be holding conversations with its label partners about this topic.
In July, the company said that although it had not yet been impacted much by an economic downturn, it was still preparing for one. They would do this by slowing their pace of hiring by 25 percent.
"I do believe only the prepared survive, and we're preparing as if things could get worse," Ek said.
Spotify reported on Tuesday that it had not experienced any consequences from the economic decline thus far, except for its ads sales. However, Ek said the company will be "more selective" with its "overall spending." they will only make future investments if they improve the company's margin over the investment period and strengthen its value proposition to users. Ek also noted that there might be new opportunities during an economic downturn.
To cut costs, earlier this month, Spotify let go of 38 employees from its Parcast and Gimlet studios after canceling ten original shows. Their unions have since filed complaints.
On Tuesday, Spotify mum about the cancellations but said that restructuring would make studios more productive and be a one-time charge on 4th quarter books.
Simultaneously, as promised, Spotify finally debuted its audiobook enterprise in September. Rather than following the traditional subscription model, users can select from a library of 300,000 individual titles without advertisements-- for now. The company has not ruled out eventually implementing ads or another business model.
Although management has not disclosed numbers from the recent launch, executives noted they had seen "promising engagement" with the target market, even though purchasing the product was not ideal for iOS users. According to The New York Times' report ahead of the earnings call, Apple rejected Spotify's app three times.
To increase both listening hours for select artists and average revenue per user on the platform, Spotify has been experimenting with selling tickets. In August, they launched a ticket-selling website. Although they disclosed no numbers Tuesday, Paul Vogel (Spotify's chief financial officer) characterized the effort as successful.

More Project Casting Entertainment News:
Halia Abdel-Meguid Joins The Crew Of The Duffer Brothers "Death Note" Netflix Adaptation.
The Duffer Brothers announced in July that their production company, Upside Down Pictures, would be working on a live-action adaptation of Death Note for Netfli...
Lucasfilm Partners with Damon Lindelof to Develop a New 'Star Wars' Movie
Lucasfilm partners with Damon Lindelof to develop a new 'Star Wars' film. 'Ms. Marvel' filmmaker Sharmeen Obaid-Chinoy to direct. As reported by Dea...
James Gunn, and Peter Safran were Appointed to Be Executives of DC Studios
James Gunn and Peter Safran have been appointed co-chief executives of DC Studios. On November 1, the superhero powerhouses will begin their new positions. Jame...