Spider-Man 4 Production Now on Hold Amid Writers Strike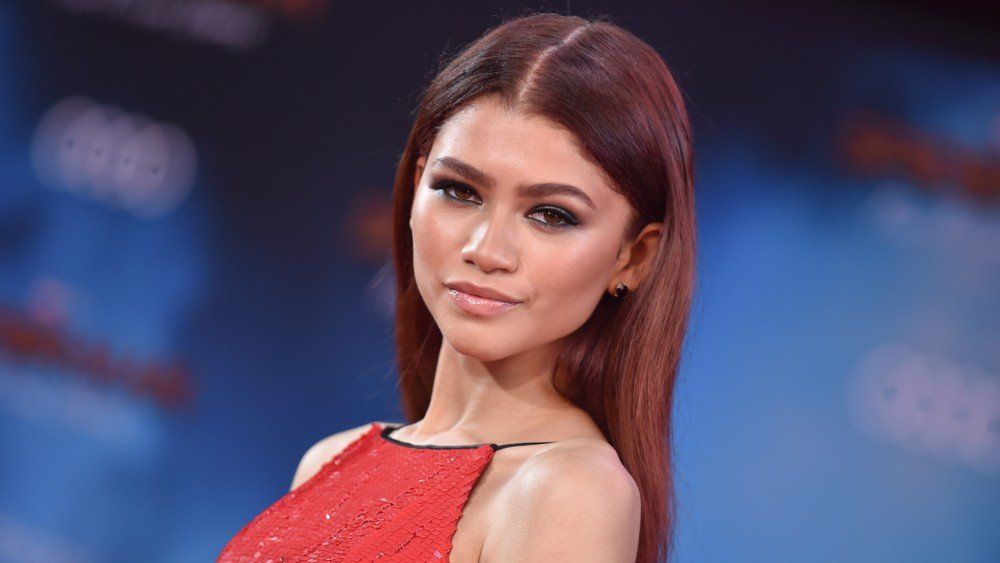 LOS ANGELES - JUN 26: Zendaya Coleman arrives for the 'Spider-Man: Far From Home' World Premiere on June 26, 2019 in Hollywood, CA (Editorial credit: DFree / Shutterstock.com)
Marvel's 'Spider-Man 4' production paused amid Writer's Strike
According to producer Amy Pascal, the highly anticipated sequel in the MCU/Sony Spider-Man series, Spider-Man 4, is currently in development. However, due to an ongoing writers' strike, the production has been put on hold, causing a delay in its release. Pascal spoke with Variety and mentioned that they are eagerly waiting for the strike to conclude so that they can begin working on Spider-Man 4.
Pascal reassured fans by stating, "We are making another movie. We are in the process, but unfortunately, due to the writer's strike, no work can be done. Once the strike is resolved, we will kick-start the production."
The previous installment, Spider-Man: No Way Home, was released in 2021 and achieved tremendous success at the box office. The film showcased Tom Holland's Spider-Man and Zendaya's MJ as they dealt with the consequences of a spell gone wrong. As a result of the period, various characters from different dimensions, including Jamie Foxx's Electro, Willem Dafoe's Green Goblin, and Alfred Molina's Doctor Octopus, made unexpected appearances.
Given the enormous success of Spider-Man: No Way Home, Sony Pictures has labeled a fourth Spider-Man movie as a "top priority." The film grossed over $1.9 billion worldwide, making it unsurprising that the studio is committed to continuing the franchise. However, both the studio and the audience will need to exercise patience.
During the interview, Pascal also shared plans for other Spider-Man projects and spin-offs currently developing at Sony Pictures alongside Spider-Man 4. One of these projects includes a live-action adaptation of Miles Morales' story. Pascal stated, "You'll see all of it. It's all happening," indicating that the character may transition from animation to live-action.
Producer Avi Arad hinted at a standalone adventure for Hailee Steinfeld's Gwen Stacy, also known as Spider-Woman, and revealed that it will arrive "sooner than expected."
In the upcoming animated sequel, Spider-Man: Across the Spider-Verse, audiences will again delve into the multiverse. The film follows the journey of Miles Morales and Gwen Stacy as they confront the Spider-Society, the guardians of the multiverse. However, Miles finds himself at odds with Miguel and the Spider-Society, leading him to redefine the concept of heroism to protect his loved ones and the people.
Spider-Man: Across the Spider-Verse has garnered highly positive reactions, with MovieWeb's Julian Roman describing it as "A Spectacular Sequel Surpassing the Original." Directed by Joaquim Dos Santos, Kemp Powers, and Justin K. Thompson, the film features a talented cast including Shameik Moore, Hailee Steinfeld, Brian Tyree Henry, Luna Lauren Vélez, Jake Johnson, Jason Schwartzman, Issa Rae, Karan Soni, Daniel Kaluuya, and Oscar Isaac. The movie is set to hit theaters on June 2.
More Project Casting Entertainment News:
'Spider-Man' Producers Reveal Live-Action Miles Morales Movie and Animated 'Spider-Woman' Film
'Spider-Man' Producers Announce Live-Action Miles Morales Movie and Animated 'Spider-Woman' Film In an exciting development, the producers behind the highly ant...
Disney Parks Commercial Open Casting Call
Discover the magic: Disney Parks commercial open casting call in Orlando, FL. The enchanting world of Disney is calling out to all aspiring actors and actresses...
Muse Models Management Philadelphia Open Call
Unleash your inner muse: Muse models management open call in Philadelphia, PA. Calling all aspiring models! Muse Models Management Philadelphia is hosting an ex...