'Riverdale' Creator Promises to Do Better and Support Black Actors and Characters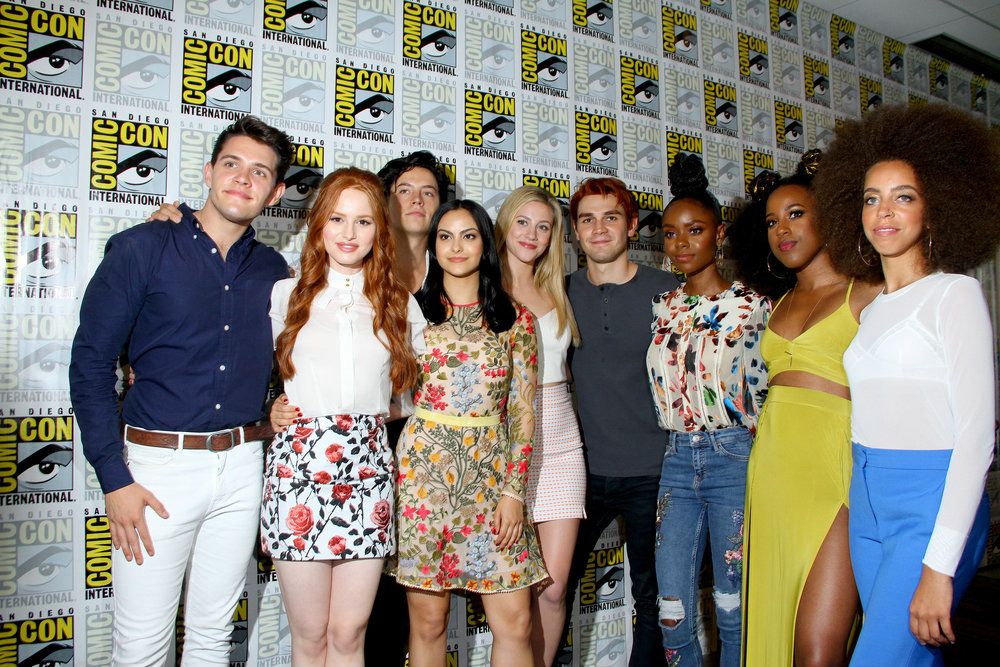 The cast of "Riverdale" arrives at the 2017 Comic Con press room at the Hilton San Diego Bayfront hotel on July 22, 2017 in San Diego, CA. (CarlaVanWagoner / Shutterstock.com)
'Riverdale' creator promises to do better while supporting the Black Lives Matter movement.
'Riverdale' actress Vanessa Morgan took a stand to support Black actors in Hollywood
. Via Twitter, Morgan criticized our Black actors are sidelined and put into stereotypical roles and written to push the storyline along for white characters. Morgan also included 'Riverdale' in her criticism and revealed the show pays her less than her white co-stars. After going viral and receiving massive support, she promised to no longer accept roles, which do not accurately represent Black people. After her statements, 'Riverdale' creator Roberto Aguirre-Sacasa replied. He voiced his support for Morgan and openly admitted she is right and the show must do better. "We hear Vanessa. We love Vanessa. She's right. We're sorry and we make the same promise to you that we did to her. We will do better to honor her and the character she plays. As well as all of our actors and characters of color. CHANGE is happening and will continue to happen. Riverdale will get bigger, not smaller. Riverdale will be part of the movement, not outside it. All of the Riverdale writers made a donation to @BLMLA, but we know where the work must happen for us. In the writers' room."
#hearvanessamorgan @BLMLA #riverdale ❤️ pic.twitter.com/gnlI8Dh9yz

— RobertoAguirreSacasa (@WriterRAS) June 5, 2020
In relevant news,
Michael B. Jordan calls on Hollywood to hire more Black people.
On Saturday, actor Michael B. Jordan called out police brutality and racial injustice at a protest organized by the four major talent agencies in Hollywood. The actor whose acting career was launched by the 2013 indie film 'Fruitvale Station', called Hollywood to hire more black people and increase diversity. "You committed to a 50/50 gender parity in 2020," Jordan said. "Where is the challenge to commit to black hiring? Black content led by black executives, black consultants. Are you policing our storytelling as well? Let us bring our darkness to the light."
More Project Casting Entertainment news: