Netflix is Now Hiring People To Work From Home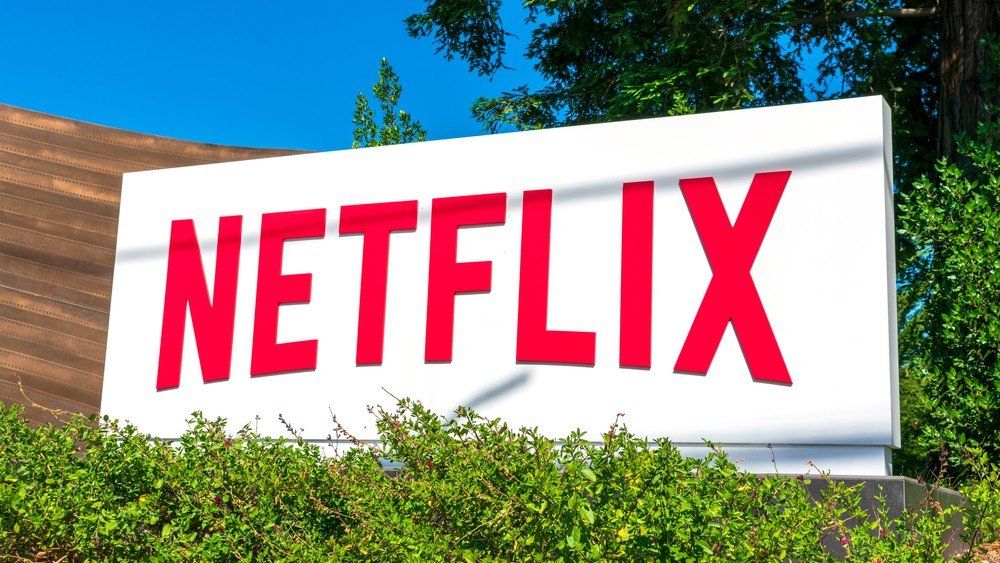 Netflix sign at company headquarters in Silicon Valley. Netflix, Inc. is an American media-services provider and production company - Los Gatos, California, USA - 2020 Editorial credit: Michael Vi / Shutterstock.com
Netflix is now hiring people to work from home.
Are you looking for a new career? Do you want to work from home? If so, Netflix is now hiring to work from home. Netflix is now hiring talent to join their 
ART TRAINEE PROGRAM. 
According to the job posting, Netflix is launching the Emerging Animation Talent Program in Art Specializing in Prop Design for Animation. "The Program will provide an opportunity for participants to hone their craft with the mentorship of some of the Animation industries' most talented artists. You'll be welcomed into the Global Animation Community, make connections, get the experience you need, and if all goes to plan, this may lead to a job offer on one of our productions.
"This is not going to be easy, good things seldom are, but it will be rewarding. You'll complete the program as a better artist than when you entered. If you are not afraid to work hard, be open to feedback, and really dig into this opportunity, we invite you to please apply."
Why Prop Design and what will I be doing as an Art Trainee for Prop Design?
This role will expose you to the iterative nature of animation art by offering the candidate the opportunity to stretch their imagination to create prop variations based on a production's Art Direction.
As a trainee you'll be assigned to one of our shows as a full-time team member and will be mentored by one, or more, of our Netflix Animation team members to guide you with the goal of becoming a production-ready artist.
You'll be given the opportunity to learn about how your role fits into the overall Animation production pipeline and how to create under production-paced deadlines
ART TRAINEE PROGRAM TIMELINE:
Portfolio Submission Deadline: Open throughout 2021* As Netflix Animation's shows begin production at various times throughout the year, we'll be offering multiple Trainee opportunities throughout 2021. That being the case, Trainee start dates will be determined by show need as opposed to a predetermined calendar.
Finalists Notified according to the production need
Program Duration: 4 months

Exact dates to be determined - Please refer to the FAQ's
WHAT NETFLIX IS LOOKING FOR:
Emerging artists from all backgrounds who have a passion for animation and want to further hone their skills with the mentorship of Netflix Animation's industry experts.
Those with less than 18 months of experience in an Animation Industry Art role.
You must be over 18 years of age to participate.
A college degree or advanced education is not a requirement.
International applications will be accepted, but please be aware that international employment regulations and/or Netflix own production demands may restrict employment opportunities to US-based talent
WHAT YOU'LL NEED TO SUBMIT IN YOUR APPLICATION:
Links to your website or other social media that demonstrate your craft in Prop Design.

Great art comes in many forms! If you need some ideas for how to present your prop designs, you could include rough sketches, cleaned up linework, full turnarounds, and fully colored designs.
Both 2D (hand-drawn, Photoshop, etc.) or CG are acceptable, but please keep in mind the majority of our productions currently underway are Traditional (2D).
Don't forget to include your password if your site is password protected.

Don't have any prop designs yet? Here's an art prompt to help build your portfolio (optional):

Items found in a child's school lunch; a sandwich (whatever you choose between two slices of bread), a piece of fruit (apple, orange, etc.), a treat (cupcake, cookie, etc.) and a container (lunch bag, bento box, etc.) but we are open to other submitted work too.

When submitting your designs, please make sure they're all included in a single .PDF file (multiple pages are OK!)
FREQUENTLY ASKED QUESTIONS:
Q: When will be the deadline for submission on the Art Trainee Program?

A: We recognize that not having an end date for our submission period may be a little different from other programs offered in the Animation community. We're hoping to provide as many opportunities to Art Trainees as possible beginning this Fall and into 2021. We will be evaluating portfolios throughout 2021. As we strive to always be better, we will re-evaluate this methodology as the year draws to a close. When we decide on a deadline, we will communicate to applicants well in advance of those changes taking effect.

Q: When is the Start Date?

A: Start Dates will vary depending on the needs of our productions. We will continue to send emails updating you on the status of your application throughout the year into 2021.

Q: What style should I be submitting for my application (2D or CG)?

A: Given that Netflix Animation has no set studio look/style, we are open to all from stylistic and cartoony to more realistic. This is your opportunity to showcase your skills and unique style. Both 2D (hand drawn, Photoshop, etc.) or for CG are acceptable, but please keep in mind the majority of our productions currently underway are Traditional Animation (2D).

Q: Is this a paid position?

A: Yes, this is a full-time, paid position.

Q: Is the Art Prompt a test?

A: This is not a test as any artwork submitted will not be used to cast candidates for a particular role within the studio, but rather it is a way for candidates to show their creativity. We wanted to offer guidelines and context on how to submit artwork via an art prompt, in part democratizing the information for self-taught artists who may not have access to this information. Please know that the creation of unique artwork is optional and is not required.

Q: Will I receive feedback on my submission?

A: Due to the high volume of applicants, we are unable to provide feedback at this time. However, you will be notified if you will not be moving forward in a timely manner.

Q: What are we assessing in portfolios?

A: The technical skills we are looking for in your art consist of: perspective, shape use, appealing silhouette, cohesive shape language, clean line work, and strong draftsmanship.

Q: Will I need to relocate to Los Angeles if selected? Are relocation/housing expenses covered?

A: Given the current state around COVID-19, all candidates will be asked to work remotely. Should this situation change, you will need to relocate to the Los Angeles area and be subject to Visa and US Immigration requirements and restrictions. Relocation/housing expenses are not covered at this time.

Q: If I get rejected, can I reapply with an updated portfolio?

A: Yes, please do! We love seeing new art :)

Q: Will there more than just Prop Design offered in this Art Trainee program?

At this time, we will only offer Prop Design Trainee opportunities.

Q: I've got a great idea for a film/series…can I include my pitch materials with my application?

A: The Netflix Emerging Animation Talent program is dedicated to helping those with limited production experience to improve their skills. We totally understand and appreciate you may want to use this opportunity to submit your great ideas for a series or feature. Unfortunately, we cannot and do not accept or review any unsolicited materials. Unsolicited materials will be deleted.