Netflix to Release New Marvel Series Every Six Months
Marvel plans on releasing a new Netflix series every six months.
Even though Marvel is currently filming 'Captain America: Civil War' outside of Atlanta, Georgia, Marvel is looking at the big picture. Netflix announced at the Television Critics Association summer meeting on Tuesday that they will be premiering a new Marvel superhero series every six months. Marvel and Netflix have teamed up to bring five different shows to the streaming service. Each series will focus on a different group of comic book heroes from Marvel's "The Defenders"series.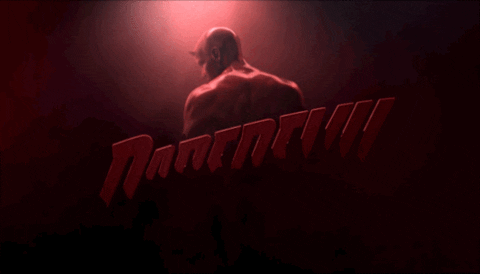 The first in the series, 'Daredevil' premiered in April and it was a major success. After 'Daredevil' comes 'Jessica Jones' which is expected to get released before the end of 2015. 'Iron First' and 'Luke Cage' will be the new series after 'Jessica Jones'. After each starred in their own series, all four will join forces for a 'Defenders' TV series. 'Jessica Jones' will be the first female superhero to star on her own Marvel series. Krysten Ritter ('Don't Trust the B in Apartment 23') will play the first major female character with superpowers in the Marvel/Netflix project.
Although 'Captain America' character, Peggy Carter, stars on the ABC series 'Agent Carter', she has no superpowers, neither does Black Widow, the only female Avenger in the series. The first female superhero movie, 'Captain Marvel', won't hit screens until 2018. If the first season of 'Daredevil' is any indication of the level of quality, 'Jessica Jones', 'Iron First,' and 'Luke Cage,' will be more intense and darker than the Marvel movies we have grown to love.