Michael J. Fox: It Will Take a "LOT" of Money to Go 'Back to the Future'
Marty McFly isn't ready to go back to the future again.
Michael J. Fox was speaking at a special 30th anniversary panel at London Film and Comic-Con about the future of the "Back to the Future" franchise and he revealed that it would take a "lot" of money to get back to the future. According to the
Radio Times
 Fox said that "the money it would take to get me back into the DeLorean again is a lot." Although the star was mainly pointing towards the issues with the car.  "I wish I had a video, a gag reel of how many times I was hit by that freakin' door, the DeLorean door. Take after take, it would go, whack!" said Fox.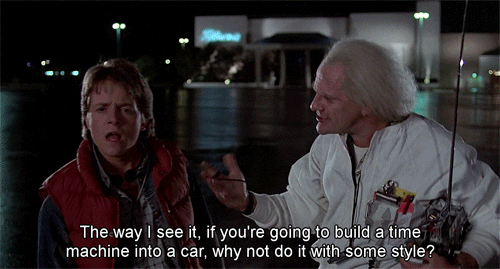 He also added: "It was the worst thing to drive. It had two gears and I slammed the door, and my hand would smash into the flux capacitor. My hand would be bleeding, my head would be bleeding… and I had to clean it off to get to the
Family Ties
set."
What do you think? Discuss this story with fellow
Project Casting
 fans on 
Facebook
. On Twitter, follow us at @projectcasting.