Australia To Give Marvel Studios $18 Million To Film Next Movie There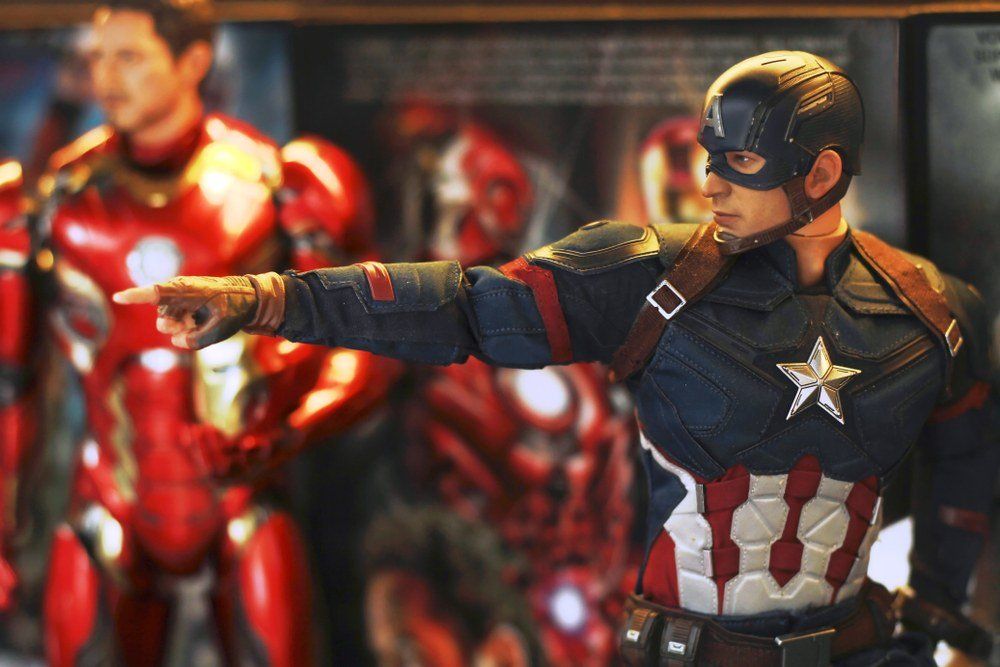 BANGKOK THAILAND - APRIL 26 ,2017 : Close up shot of Captain America Civil War superheros figure in action fighting. Captain america appearing in American comic books by Marvel. (phol_66 / Shutterstock.com)
Marvel Studios to receive $18 million to film a mystery movie in Australia.
The Australian government has agreed to give Marvel Studios a $17.1 million subsidy in agreement for the studio to film an unnamed Marvel Cinematic Universe film there. According to Variety, Marvel will be eligible to additional government funds, which could be as high as $20.9 million, for a total of $38 million. "Securing this latest production will bring over A$150 million (US$107 million) of new international investment, create 4,700 new Australian jobs and use the services of around 1,200 local businesses," said Australia's Federal Minister for Communications and the Arts, Mitch Fifield. Both the government and the studio would not disclose the film, simply described "a major new Marvel Studios movie" and "a big-budget superhero film." The are four announced Marvel Studios coming soon including
Black Widow
, 
The Eternals
, 
Guardians of the Galaxy Vol. 3
, 
Shang-Chi 
and sequel to 2016's
Doctor Strange
 has also been reported. "Marvel Studios thanks the Australian and NSW Governments and is thrilled to be returning to Australia to work with the talented and highly skilled Australian crew, stunt performers and actors together with the thousands of small businesses across Australia that supply world-class equipment, goods, facilities and services to large budget productions" said David Grant, VP of Marvel Studios. That said, the last Marvel film to shoot in Australia was 2017's "Thor: Ragnarok", which also received subsidies from the federal government. Georgia's film industry used to be the home of multiple Marvel productions. Several major Marvel Studios movies including "Avengers: Infinity War", "Avengers: Endgame", "Black Panther", and "Captain America: Civil War" filmed in Georgia.
Continue Reading:
This company will pay you to binge-watch all the Marvel movies. Marvel fans may have just found their dream job. One website is going to pay someone to binge the first 20 Marvel Cinematic Universe...
Brie Larson talks about working on "Captain Marvel", the acting advice Jennifer Lawrence gave her and tips for aspiring actors. Brie Larson is an Oscar-winning actress and the star of the hit box office movie...
"Avengers: Endgame" may be a monumental game-changer for the Marvel Cinematic Universe. According to reports, the fourth "Avengers" installment could be Robert Downey Jr.'s last and final appearance in the franchise. With the confirmed departure...