Marvel's 'Captain America: New World Order' To Film in Atlanta, Georgia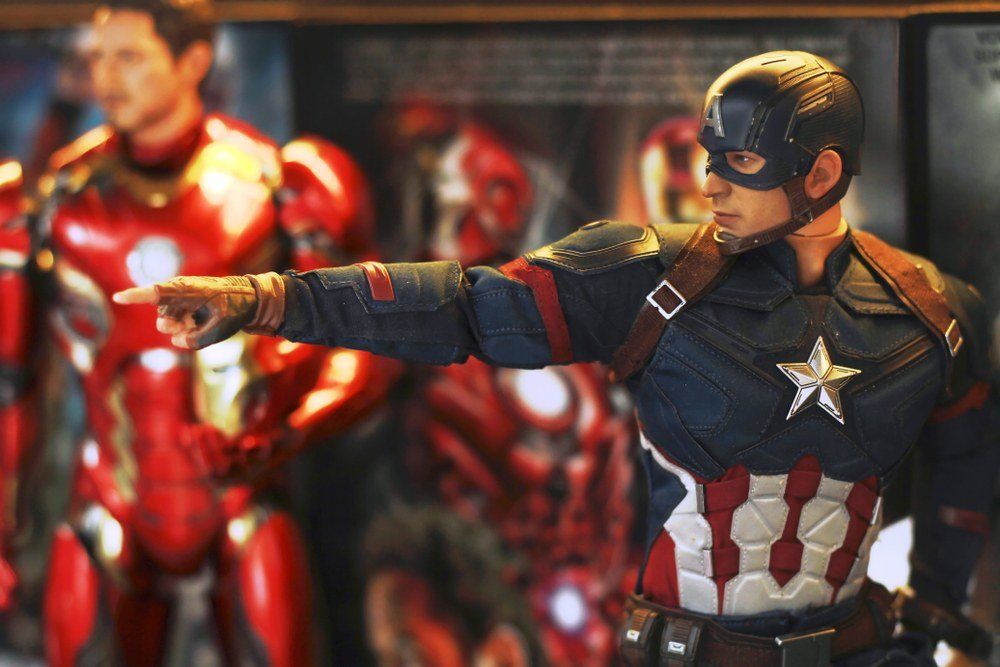 BANGKOK THAILAND - APRIL 26 ,2017 : Close up shot of Captain America Civil War superheros figure in action fighting. Captain america appearing in American comic books by Marvel. (phol_66 / Shutterstock.com)
In 2023, Atlanta, Georgia.
Production for Marvel's "Captain America: New World Order" is expected to begin at Trilith Studios in Fayetteville, Georgia next year.
Join Project Casting to access jobs you can apply to right now.
Anthony Mackie will star in the film as the new Captain America, a mantle he took over during the Disney+ series "The Falcon and the Winter Solider." Chris Evans formerly portrayed the hero.
This is the fourth "Captain America" movie. The first three movies, released between 2011 and 2016, generated more than $2.2 billion worldwide in box office grosses. Of those films, "Captain America: Civil War" was the most successful one due mainly to its shooting locations in Atlanta, Georgia.
The primary pull for the new film is Harrison Ford, joining the Marvel Cinematic Universe as Thunderbolt Ross. He was formally an enemy of the Hulk and was played by William Hurt, who sadly died this year. Tim Blake Nelson (" Watchmen") has likewise been cast in the movie.
Plot details are still under wraps, but production is slated to begin on March 20 and wrap up on June 30. Pre-production is set to start on Nov. 7.
Marvel uses fake names for its productions, such as "Captain America: New World Order," which is "Rochelle Rochelle." This reference comes from the popular TV show "Seinfeld," in which a fake movie by the same name is described as "a young girl's strange, erotic journey from Milan to Minsk."
The movie is set to be released on May 3, 2024.
More Project Casting Entertainment News:
'Book of Clarence' Feature Film to Star LaKeith Stanfield
Jeymes Sameul's "Book of Clarence" will star LaKeith Stanfield and Omar Sy. After the release of Sammy's widely-acclaimed Netflix Western, "The Harder They Fall...
38 TV Shows and Movies Filming in Georgia in November
Georgia is quickly taking over the TV and film industry. Here are the 38 movies and TV shows filming in Georgia this November 2022. Join Project Casting to acce...
Jonathan Majors Reveals His Acting Preparation for Marvel
In a recent interview, Jonathan Majors talked about preparing for his role in Marvel's 'Avengers: The Kang Dynasty' with director Destin Daniel Cretton. It may ...