Jared Leto Says "Minorities" Don't Get Many Opportunities in Hollywood
Jared Leto says minorities and gay actors do not get many opportunities in Hollywood.
There has been a lot of discussion regarding diversity, and the hiring practices ever since #OscarsSoWhite went viral. Since then, there have been monumental shifts in the film industry including the first black women to direct a $100 million feature film. However, some people feel as though the film industry is still not that diverse as we would like it to be. For example, Jared Leto told 
GQ that Hollywood
is not interested in embracing a gay leading man or "minorities" for a feature film.
"I definitely don't think a gay leading man would have the same opportunities as a straight leading man. I don't think that. Not for a single second," Leto said. "I don't know if that's offensive or not, but that's my thought right now. It shouldn't be that way. I don't think you'll have as many opportunities. And I think you could say the same for minorities. What a word, 'minority.' Have we taken that word off the list yet? 'Cause it should be. Anyway, no, I think that this is still a very conservative business."
While a majority of the past year has focused on Jared Leto's on-set antics, this new interview gives an inside look at one of the most popular actors in Hollywood. And it's refreshing to see an actor use the spotlight to address Hollywood's lack of diversity head on instead of remaining silent. Via 
GQ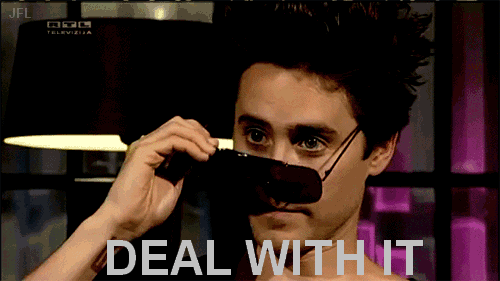 Related:
What do you think? Share with us your thoughts in the comments below.