Jake Gyllenhaal: I Cried When My Parents Turned Down "Mighty Ducks"
Jake Gyllenhaal's parents wouldn't let him accept the role on 'Mighty Ducks' as a kid.
Every actor knows how the tough feeling of losing a movie role but, for Jake Gyllenhaal, losing on Disney's 'The Mighty Ducks' was too much for him to handle as a teenager. The 'Southpaw' actor spoke with Howard Stern earlier this week ahead of the movie's big release, and revealed that his family forbade him from taking the role in the beloved 1992 hockey movie starring Emilio Estevez. "I definitely remember crying on the kitchen counter,"
Gyllenhaal told Stern
. "I was like, 'You guys are crazy.'" His parents, director Stephen Gyllenhaal and writer Naomi Foner, wanted him to get an education first before he started acting. "My parents were like, 'Look, you're about to enter junior high school, you gotta get your education, that's the most important thing. I promise you, you hate us now, but you'll thank us later,'" said Gyllenhaal. "And I do." The role would later be given to Joshua Jackson. Jackson would then reprise the role in two more sequels.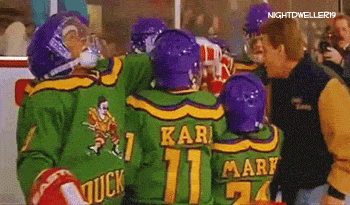 Jake Gyllenhaal listened to his parents advice and his breakout movie did not happen until nearly a decade later with films "Donnie Darko" and "Bubble Boy," when Jake was over 21. 'The Mighty Ducks' movie revolve around a Twin Cities ice hockey team, composed of a group of young players that stick together throughout various life challenges. Despite its negative reviews by movie critics, the 'Mighty Ducks' commercial success paved the way for the creation of the Mighty Ducks of Anaheim. Jake Gyllenhaal will next been seen in Tom Ford's movie "Nocturnal Animals," opposite Amy Adams.