Idris Elba Wants to Quit Making Marvel Movies
Idris Elba reveals Avengers: Age of Ultron spoilers and explains why he hates being in front of green screen movies
It was recently revealed that
Idris Elba
will appear in the upcoming
Avengers: Age of Ultron
. But, many people overlooked the biggest scandal,
Idris Elba
is sick of doing
Marvel
movies.
Idris Elba
just finished playing Nelson Mandela in
Mandela: A Long Walk to Freedom
and had to go to work on the upcoming feature film,
Avengers: Age of Ultron
. But, Evidently the actor was not really comfortable switching roles so quickly. In fact he was tired of being infront of a green-screen.
I'm actually falling down from a spaceship, so they had to put me in harness in this green-screen studio. And in between takes I was stuck there, fake hair stuck on to my head with glue, this f—— helmet, while they reset. And I'm thinking: '24 hours ago, I was Mandela'. When I walked into the set the extras called me Madiba. I was literally walking in this man's boots. [Within> six months, the crew, we were all so in love with this film we had made. I was him. I was Mandela, practically. Then there I was, in this stupid harness, with this wig and this sword and these contact lenses. It ripped my heart out. [via]
Idris Elba
is not a big fan of special effect productions. During one scene in
Pacific Rim,
he got hosed down with water so much that he freaked out on the director, Guillermo del Toro. Don't expect Idris Elba to do any more Sci-Fi movies anytime soon.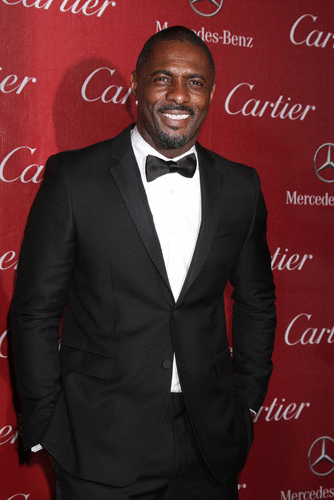 What do you think? Discuss this story with fellow Project Casting fans on Facebook. On Twitter, follow us at @projectcasting.