007 Author Calls Idris Elba "Too Rough" to Play James Bond
Idris Elba as James Bond? The author behind the James Bond series says he's "too rough" and "too street" to place the British spy.
Anthony Horowitz, whose James Bond title 
Trigger Mortis 
hits bookshelves September 8, has waded into the debate over whether Idris Elba should be the next actor to play James Bond. But, Horowitz doesn't think so.
James Bond Author says Elba is "too rough" to play James Bond
In an interview with 
The Daily Mail, 
the author said he thought Elba was "a bit too rough" to play the part, although he asserted that it wasn't "a color issue." "I think he is probably a bit too street for Bond," he said. "Is it a question of being suave? Yeah." Idris Elba has been working hard in order to become an actor. Elba left school in 1988 and won a place in the National Youth Music Theatre, thanks to a £1,500 Prince's Trust grant. He worked in various jobs, such as tyre-fitting and cold-call advertising sales, to earn an income between roles in
Crimewatch
murder reconstructions. He was working in nightclubs under the DJ nickname Big Driis at the age of 19, but began auditioning for television parts in his early twenties. Maybe Idris Elba saw this coming. In an
interview
with Martin Freeman, a former classmate of Elba, Freeman recalled that there were not many opportunities for African American actors in British movies or TV shows. "I remember him telling me he was going to America and that there's not much else to [do] here," he said. "There's definitely a feeling among some actors I know. There's a different ceiling there. But I can't be any more profound than that."
James Bond Author doesn't even really like the new James Bond character.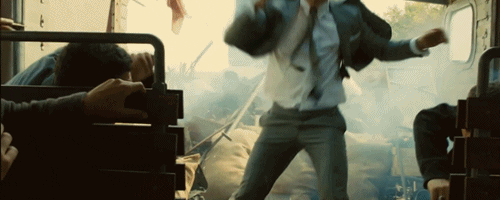 Horowitz also called 
Skyfall, 
which is the most successful movie so far, his least favorite and the Bond title he never liked. "Bond is weak in it. He has doubts. That's not Bond," Horowitz said. "Secondly, the villain wins. The villain sets out to kill M. The film finishes with the villain killing M. So why have I watched it?" He also criticized the premise of the film's final scenes, in which Bond takes Judi Dench's spymaster to his home in order to keep her safe. "if you have to protect the head of MI6 from a madman, do you take her to a Scottish farmhouse with no weapons? And tell your bad guy where you are, so he will arrive with six people to kill her? It's that sort of thing that made me angry."
Idris Elba says fans ruined his chances
Joe Seer / Shutterstock.com For the last few months people have been campaigning for Idris Elba to play James Bond but, the actor now feels overwhelmed. During an appearance at the British Film Institute in London on Tuesday for his documentary 'Mandela, My Dad and Me, Elba'
told the crowd
, "Honestly, it's arumor that's really starting to eat itself. If there was ever any chance of me getting Bond, it's gone."
Can Denzel Washington play James Bond?
Denzel Washington
recently participated in an
AMA Question and Answer
session on Reddit last friday to promote his new movie 'The Equalizer'. In between answering questions about love, life and pizza, a user asked Washington, if he would be interested in being the next James Bond? "The next James Bond? They better hurry up! Yes I would!" the Academy Award winner said. "Who's doing James Bond now..Daniel Craig! Did they shoot another one?" "Everybody should tweet Denzel is James Bond! Send it to the studio!" he replied to user BigTalk45. "We start the Denzel is Bond campaign today!"