Hey Arnold! Nickelodeon is Bringing Back Classic Cartoons
Before there was SpongeBob Squarepants there was Rugrats, Hey Arnold and Aah Real Monsters. Now Nickelodeon is bringing back some of the classic cartoons.
Growing up as a kid in the nineties I loved Nickelodeon. If there was a single channel I would watch on a daily basis it would be Nickelodeon. Nickleodeon's
Doug taught me to hate
Liver and Onions
 and
Are You Afraid of the Dark
made me extremely afraid of turning off the lights. Now, Viacom is interested in bringing back some of the classic Nickelodeon TV shows.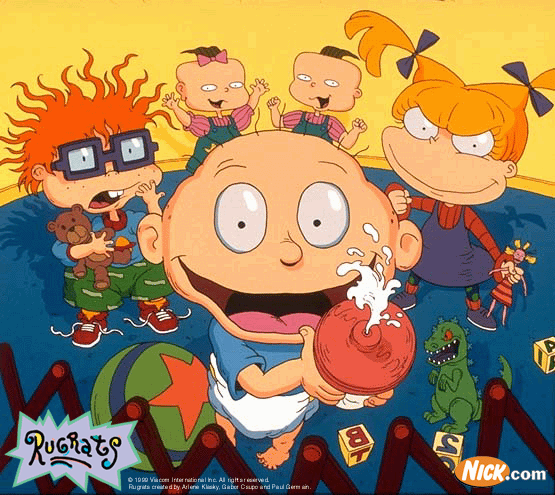 According to a report by Variety, Viacom, the company that owns Nickelodeon and MTV, is strongly considering bringinb back 
The Adventures of Pete & Pete, Double Dare, 
and 
Hey Dude!. "
We are looking at our library to bring back ideas, shows that were loved, in a fresh new way,"
Russell Hicks
, president of content and development at Nickelodeon, told Variety. From
Variety
:
Under the plan, the network might seek to experiment with retooled versions of classics that could include "Rugrats," "Hey Arnold!" "You Can't Do That On Television" or "Victorious." The shows might not come back as series, but could appear in other formats, like a movie or special. And they likely would not constitute the bulk of the network's development efforts. Hicks declined to talk about specific programs under consideration, but noted the generation that watched Nickelodeon in its earliest days – it was formed out of an -owned outlet known as Pinwheel backed by a predecessor of Time Warner Cable  – now has children of its own. "We are getting ready to bring back some of the ones they've told us multiple times they want to have brought back," said Hicks.
That means TV shows like Doug, 
Clarissa Explains it All, 
and 
Hey Arnold! 
all have the chance of being resurrected and aired on Nickelodeon.