The New Han Solo Was Discovered by Steven Spielberg at a Bat Mitzvah
Here is the new Han Solo: Alden Ehrenreich.
But, did you know he was discovered by Steven Spielberg at a Bat Mitzvah. The 26-year-old actor, who was last seen in the movie
Hail Caesar!,
has been cast as the young hero Han Solo in the upcoming standalone movie.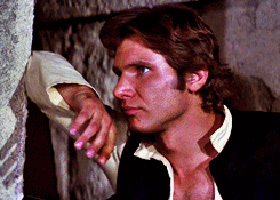 On Thursday evening, the news broke that Alden Ehrenreich will play the younger version of Han Solo in a Han Solo prequel movie. The upcoming
Star Wars
spinoff, is set to be released on May 25, 2018 and will be directed by the
Lego Movie
duo, Phil Lord and Christopher Miller. [gallery type="slideshow" size="medium" link="none" ids="106930,106929,106928"> The top-secret movie was announced back in 2013 and had reportedly been operating under the working title of "Project Red Cup," after the red Solo cups. And the search for the young version of Han Solo was pretty extensive as rumors circulated that nearly every actor in Hollywood auditioned for the role. Then, Variety published a list of actors who made the studio's shortlist for the role including, Miles Teller, Ansel Elgort, Dave Franco, Jack Reynor, Scott Eastwood, Emory Cohen, Logan Lerman, and Blake Jenner. Then in April, it was announced it came down to Taron Egerton, Ehrenreich and Jack Reynor. The executive producer of the movie spoke about the upcoming feature film in an Empire Film podcast last year, saying: "I think it won't be the thing you're worried about. It will not be like, here is where he was born and this is how he was raised. I think what it will be is what was he like 10 years earlier, ya know, maybe a little earlier you'll get a glimpse, but…what formed the person we meet in the cantina? It is not so much about his specific history. It is about what makes a person like that? He's not full-formed in the cantina! Kurosawa once said, 'The heroes are the ones that are still changing and the villains are locked and petrified into what they are,' and Harrison [Ford] embodies in
Force Awakens
someone that's still not settled on who he is." Disney CEO Bog Iger confirmed that the Han Solo standalone movie "is an origin story about Han Solo and Chewie." But, the most interesting part of the story is how Ehrenreich was discovered. At 14, he made a home movie for his friend's bat mitzvah, which was played during the ceremony. Steven Spielberg just happened to be there and his daughter Sasha was friends with the guest of honor. "It's a piece of shit," the actor later
told Rolling Stone
. "It's a video that this girl asked us to do. I mean, there wasn't a script: We would go and just film whatever made us laugh. I'm this 14-year-old, skinny little kid with long hair. I break into her house, try on her clothes and make up a song. All of this is just us literally taking a camera and going like, 'Okay, ha ha, do this.' We showed it to our parents—'We're gonna play this at her bat mitzvah!'—and they were like, 'You look like an idiot in this. I don't think you should really do that.' We didn't care."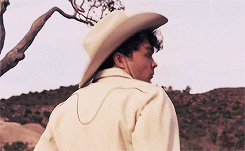 Steven Spielberg was impressed with Ehrenreich's performance that Spielberg arranged a meeting at his studio, Dreamworks. He later introduced him to filmmaker Francis Ford Coppola, who gave Ehrenreich his first acting job, casting him in the lead role in the 2009 movie,
Tetro.
While the movie fizzled in the box office, Ehrenreich's acting was praised by critics. In fact, Roger Ebert wrote, "In his first major role, Alden Ehrenreich, the newcomer playing Bennie, is confident and charismatic, and inspires such descriptions as 'the new Leonardo DiCaprio.'" When asked by reporters in January,
JJ Abrams gave some valuabl
e advice to Ehrenreich saying, "Watch
Raiders of the Lost Ark
," he said. "It'll all be right there." Via
The Daily Beast
What do you think of new Han Solo? Share with us your thoughts in the comments below.