'Fantastic Four': Should Marvel Buy The Rights From Fox?
Should Marvel buy the rights of 'Fantastic Four' back from 20th Century Fox? 'Fantastic Four' bombed, can Marvel save the day?
After the success of 'X-Men: First Class' and Days of Future Past, 20th Century Fox's version of the superhero wold was competing against Marvel and DC's comic book universes. Tim Story's 'Fantastic Four' movies performed pretty well earning 20th Century Fox well over $500 million in the global box office, more than doubling their investment. While, 'Fantastic Four' wasn't going to compete with 'Avengers' or 'Batman v. Superman', 20th Century Fox had created a product that they could rebrand, repackage, and ultimately reboot for an even larger payoff. Problems between 'Fantastic Four' director, Josh Trank, and 20th Century Fox resulted in a box office bomb. According to reports, 'Fantastic Four' reboot is the worst super hero movie in the last decade. However, international moviegoers are still expected to turn this box-office let down into at least a slightly profitable feature film. But, it begs the question, should Marvel finally buy back the rights to the 'Fantastic Four'?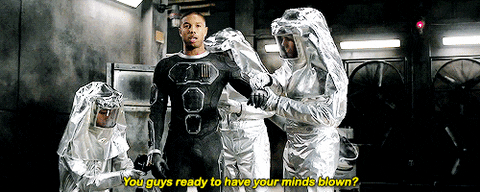 Who owns the 'Fantastic Four' movie rights?
All of the DC Comics characters are all owned by Warner Bros. and can appear in any DC comic book universe movie. Meanwhile, Marvel movie rights are spread across several movie studios. In the early 80s, Marvel was facing bankruptcy and sold the film rights to many of their most popular characters, way before superhero movies were premiering at the box office and selling millions of tickets. The first character to be sold was Spider-Man, then Blade, and finally X-Men. With the help of Bryan Singer, X-Men became a hit superhero franchise. In addition, Columbia Pictures' Spider-Man led the way for the generation of superhero movies. Including, Tim Story's 2005's 'Fantastic Four' movie starring Jessica Alba, Chris Evans and Ioan Gruffudd.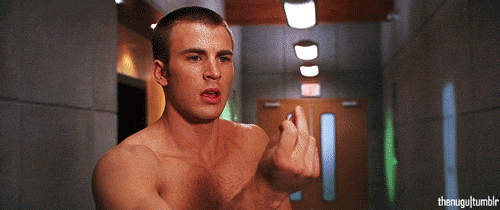 Many of Marvel's initial agreements included a sunset clause which stops rights holders from holding a particular character for too long. Specifically, if the studio chooses not to release another franchise movie within a specific time window, the character rights revert back to Marvel. Over time, certain movie studios have chosen to let their particular rights expire. For instance, Punisher can now appear in the Daredevil Netflix series. That is how Marvel Studios was able to regain rights to most of their superhero characters. After 'The Amazing Spider-Man 2' Sony teamed up with Marvel to feature 'Spider-Man' a character that once belonged to his own separate cinematic universe and will now be featured in several other Marvel movies including 'Captain America 3'. But, that sunset clause now allows for 20th Century Fox the rights to 'Fantastic Four' until 2024, another 9 years. Fans particularly hated the latest revision of the 'Fantastic Four' reboot but, should Marvel reacquire the rights to the superhero franchise?
The Future of Marvel
Marvel Studios, with the help of Disney, is a major force in Hollywood. The movie studios has been able to release a list of movies planned from now until 2020. But, the highly profitable studio is still at the mercy of fans. For instance, if people get sick of the same superhero movie, then Marvel runs the risk of having several box office disasters. Too much of a good thing is always bad. With so many superhero characters in the Marvel Universe, Disney has the unique opportunity to pick and choose which actors and characters they would like to have in their production. Therefore, it may not even be in the best interest of Marvel to reacquire the film franchise 'Fantastic Four'. There is no point in spending money to make another 'Fantastic Four' movie, if nobody cares about the 'Fantastic Four'. In addition, by not picking up 'Fantastic Four', it allows for Disney to start and invest in unique and new character movies. For example, Marvel is planning on creating a Doctor Strange, Black Panther, Captain Marvel, Inhumans, Jessica Jones and Luke Cage movie; characters that have not been tainted by reboots, rehashings, and bad premieres i.e 'Fantastic Four'.
The Future of 20th Century Fox
20th Century Fox plans on building a shared universe around their most profitable superheroes, 'X-Men'. The new X-Men spinoffs will include solo stories such as 'Deadpool' and 'X-Force'. So, could we expect a 'Fantastic Four' and X-Men cross over movie? Probably not. After the horrible release of 'Fantastic Four', studios are not going to damage their most profitable characters at the expense of creating another movie.
The Future of 'Fantastic Four'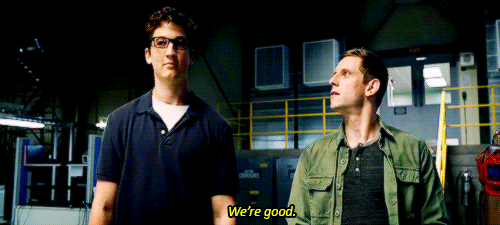 As I pointed out earlier, 20th Century Fox will have the rights to 'Fantastic Four' until 2024. Therefore, Fox has nearly 10 years to figure out what they want to do with the franchise. Currently, 'Fantastic Four' comic book sales are at all time low, and younger generation of fans are not interested in characters that can set themselves on fire or stretch their body parts. This may allow Marvel the great opportunity to buy the 'Fantastic Four' franchise back and add the superhero foursome to the Marvel Cinematic Universe. In fact, with the recent Spider-Man deal between Marvel and Sony, I would not be surprised of Fox is interested in bringing back their 'Fantastic Four' franchise by any means necessary. In an industry that is dominated by superhero universes and competing box office sales, 'Fantastic Four' lost their first fight against modern day movie theater goers and audiences. If Fox is interested in rebooting the franchise, then the studio is going to have to look outside of the box to find ideas, strategies, and a game plan. If not, Marvel will reacquire the franchise series leaving 20th Century with nothing but a bad reputation.