Family Matters Actor Shares Amazing Acting Advice For Aspiring Actors
Family Matters will go down in history as one of the most iconic and celebrity TGIF shows of the 90s.
With Steve Urkel and the gang, families were delighted to sit down by their TV to watch and see what type of shenanigans America's favorite sitcom families were up to. One of the most celebrated actors during the 1990s is Reginald VelJohnson, who is best known for his roles in 
Die Hard 
and the long running sitcom 
Family Matters, 
playing Carl Winslow.
In a surprising interview, Johnson revealed that people really think he's a police officer and not an actor.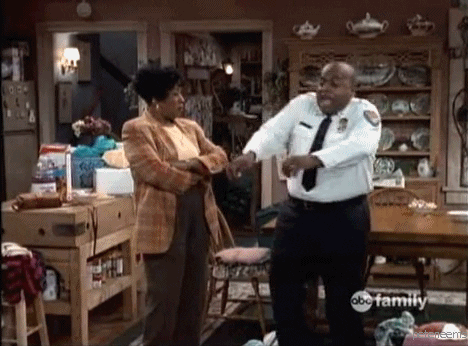 From
The Hollywood Reporter
:
"I don't know what it is about me and this cop thing, but I get a lot of cop offers," the 63-year-old says with a chuckle. "Everyone always assumes that I'm someone on the force, but as long as they are paying me, I will play a cop until the day I die."
And that's not too bad. If you ever noticed, Bruce Willis nearly always plays a cop/detective/former cop.
The interview goes into detail surrounding VelJohnson's career after 
Family Matters 
including his audition for 
Ghostbusters. 
"They flew me out to California, and it was between me and him," VelJohnson says. "And since it was so much trouble, Ivan Reitman said 'let me do something for you,' and gave me the prison guard." In addition, apparently, VelJohnson had a huge role in 
Die Hard 
however, the director decided to cut him out of the movie. "It was a little disappointing, but I'm glad I was in a little bit of the movie," he says.
But, the most shocking part of the interview was the revelation that the character Urkel was only supposed to be appear on the show once.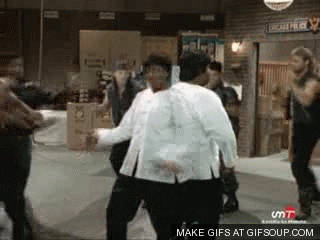 But, audiences loved him so much that he became the leading actor on the TV show.
Originally, White's cheese-loving, suspender-toting nerdy character was to appear only on a single episode of Family Matters, but the audience loved him so much, he became a regular, then star of the show, VelJohnson says. "If it wasn't for him, the show wouldn't have done what it did," VelJohnson says of the sitcom's popularity and longevity.
Carl Winslow also gave some amazing advice to struggling and aspiring actors.
 "You have to believe in yourself. You have to go out there and love what you are and who you know you are in terms of your craft," he says. "There are going to be more rejections than getting the part. You have to get used to the rejection and learn how to believe in yourself so much, nothing else matters."
You can read the full interview with Reginald VelJohnson
here
.
Recent Actor tips:
What do you think? Share with us your thoughts in the comments below!