Jay-Z and Will Smith Creating HBO Emmett Till Miniseries
HBO is creating a miniseries about the death of Emmett Till with the help of Jay-Z and Will Smith.
Jay-Z
and
Will Smith
are hip-hop's entrepreneurs. These rap/actor duo have teamed up for several products, movies and TV shows in the past. Now, Jay-Z and Will Smith will team up to create an HBO mini-series about the tragic and horrifying death of Emmett Till, the African American teenager who was murdered by Caucasian racists in 1955 for looking at a white woman. From
Variety
:
Jay Brown and James Lassiter will also serve as exec producers, alongside Jay-Z, Smith and Kaplan. Kaplan originally pitched the idea to the A-list duo, who immediately jumped at the chance to tell the story. No writer is attached to the miniseries yet, which will likely run six hours. The untitled project, which hails from Kapital Entertainment, Overbrook Entertainment and Roc Nation, marks a reunion between Jay-Z and Smith, who were both producers on the 2014 feature remake of "Annie."
Emmett Till was an African American teenager who was murdered in Mississippi at the age of 14, after reportedly flirting with a white woman. Emett Till was originally from Chicago, Illinois and was visiting relatives in Money, Mississippi when he spoke to Carolyn Byant. Several nights later, Bryant's husband Roy and his brother went to Till's house. They took Emmett Till away to a barn, where they reportedly beat him and gouged out one of his eyes, before shooting him through the head and disposing the body in the river. Three days later, Emmett Till's body was discovered.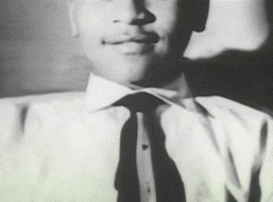 Emmett Till's mother would hold a very public funeral service where she left his casket open to show the world the brutality of the killing. "The open-coffin funeral held by Mamie Till Bradley exposed the world to more than her son Emmett Till's bloated, mutilated body. Her decision focused attention not only on American racism and the barbarism of lynching but also on the limitations and vulnerabilities of American democracy". Thousands of people attended his funeral or viewed his casket. Despite publicly admitting to the killing in an interview, Bryant and his brother were both acquitted of Till's kidnapping and murder. Image Credit: Rolling Stones Image Credit: The Image Worx / Shutterstock.com