Dwayne Johnson is Starting His Own YouTube Channel
Dwayne 'The Rock' Johnson is starting his very own YouTube channel.
Hollywood is changing and social media is having more and more of an impact in an actor's life. In fact, many modeling and talent agencies are pressuring their talent to produce content on Instagram, Facebook and YouTube in order to land bigger acting jobs. And now, Dwayne Johnson is looking to expand his platform by creating his very own YouTube channel. It looks as though that The Rock and his Seven Bucks digital production studio are getting into the YouTube. Said Johnson via press release:
Other than my family, social media is my strongest relationship and it's allowed me to connect on a very direct and personal level with fans globally. We're thrilled to partner with the world-class team at Studio71 to deliver cool, compelling and entertaining content for audiences around the world to enjoy.
Here's what he had to say on Instagram:
Here comes the best, biggest, bad ass, baldest YouTube channel ever! Ok, maybe not bald 'cause a bald YouTube channel is weird, but our SEVEN BUCKS DIGITAL STUDIOS is shaping up to be awesome. We and our partners @Studio71US have some very cool content coming your way.

Expanding @sevenbucksprod into the digital space is a passion of ours and we're fired up to create a platform for the immensely talented digital filmmakers around the world and also curate content that's entertaining, provocative and funny AF – as we say in the streets.
There are no details on any specific content, but you can bet the guy with 100 million social media followers has a ton of projects coming soon.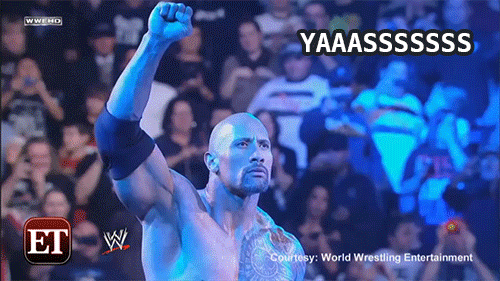 What do you think? Share with us your thoughts in the comments below.