HBO Is Working On A Facebook Drama Series Called 'Doomsday Machine'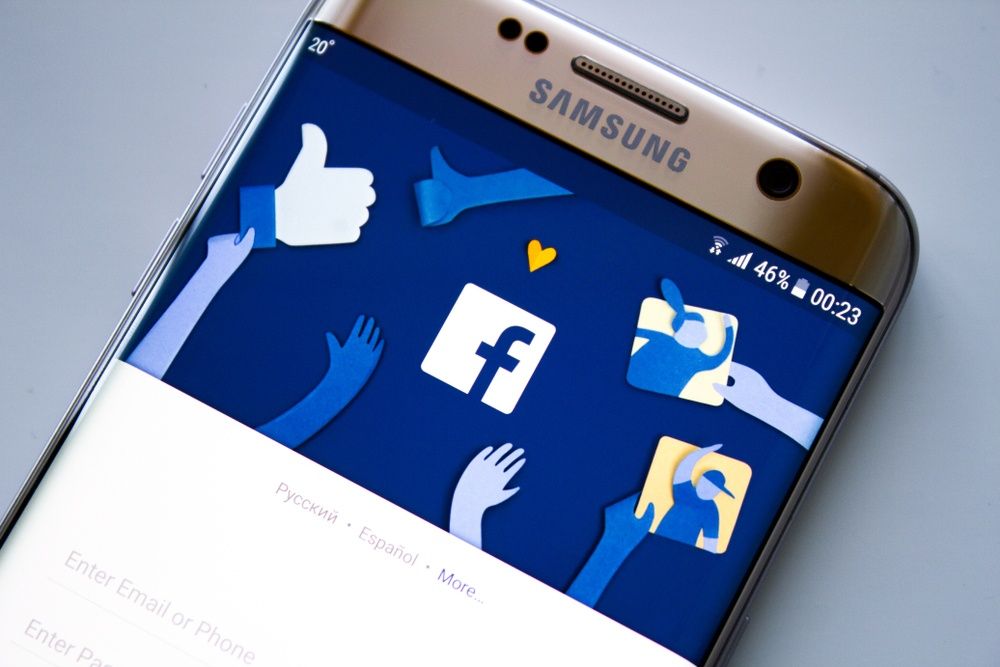 Jun 15, 2018: Home page of social network site Facebook,Facebook notifications of friend request, Facebook is a social networking service, owned and operated by Facebook (Allmy / Shutterstock.com)
HBO Facebook drama series is coming soon called 'Doomsday Machine'
HBO is one of the most prestigious TV networks in all of television, but they are also at the forefront of technology with their HBO Max platform. Now HBO has announced that it will be developing a Facebook drama series called Doomsday Machine.
HBO landed a development deal for Doomsday Machine, which is a limited series based on Sheera Frenkel and Cecilia Kang's book An Ugly Truth: Inside Facebook's Battle for Domination, according to Deadline.
Doomsday Machine is a "riveting human drama chronicling the political and social minefields Facebook has navigated on its relentless quest for growth. The series places us in the shoes of Sheryl Sandberg (Foy) and Mark Zuckerberg, who are shaping the way that billions of people around the world communicate and consume information," according to HBO.
The series is based on Frenkel and Kang's reporting for the New York Times and was first announced in October before entering into a multiple-network bidding war.
The script is expected to be written by Pulitzer Prize-winning playwright Ayad Akhtar, who will also executive produce the show with Paul Lee and Josh Stern (Wiip), David Levine and Doug Wald (Anonymous Content), Adam Berkowitz, Elyse Cheney, and Adam Eaglin.
Foy, who has two Emmy wins for her role as Queen Elizabeth II on Netflix's The Crown, will also executive produce.
About HBO:
HBO (Home Box Office) is an American premium cable and satellite television network owned by HBO, LLC. HBO original programming includes popular series such as Game of Thrones, Sex and the City, Big Little Lies, Westworld, True Detective, The Wire, Boardwalk Empire, Veep, Silicon Valley , Six Feet Under and Deadwood. HBO's signature program is the HBO Original Series.
HBO original series include Game of Thrones, True Blood, Boardwalk Empire and Westworld. HBO's documentaries include Going Clear: Scientology and the Prison of Belief, Ghosts of Abu Ghraib and Five Days of War as well as films such as The Girl from Monaco (2012) starring Nicole Kidman and James Marsden.
More Project Casting Entertainment News:
'Dune' Gets Best Picture Nomination, Spielberg Makes History
Dune has received ten nominations for the 2022 Academy Awards, which were announced today. The film will compete for best picture, best costume design, best sou...
Kodak Black's Birthday Party is Now Hiring in Atlanta
Kodak Black is heading to Atlanta and here's how you can join in on the fun. Casting directors are now casting, actors, models, and influencers to work at the e...
How To Get Cast in Netflix's 'Apollo 10 1/2'
Netflix's 'Apollo 10 1/2' cast, casting calls, auditions, and news you should know about the upcoming feature film. Casting directors are now casting, actors, m...
Nike Commercial Casting Call for Runners (Pay is $2000)
NIKE social media campaign casting call for runners in Los Angeles, California. NIKE Casting directors are now casting, actors, models, and influencers to work ...
How to Get Cast in HBO's 'Euphoria'
HBO's Euphoria cast, casting calls, auditions, and news you should know. Join Project Casting to access jobs you can apply for right now! Casting dire...