Disney Signs Multi-Year Deal to Film with Pinewood Studios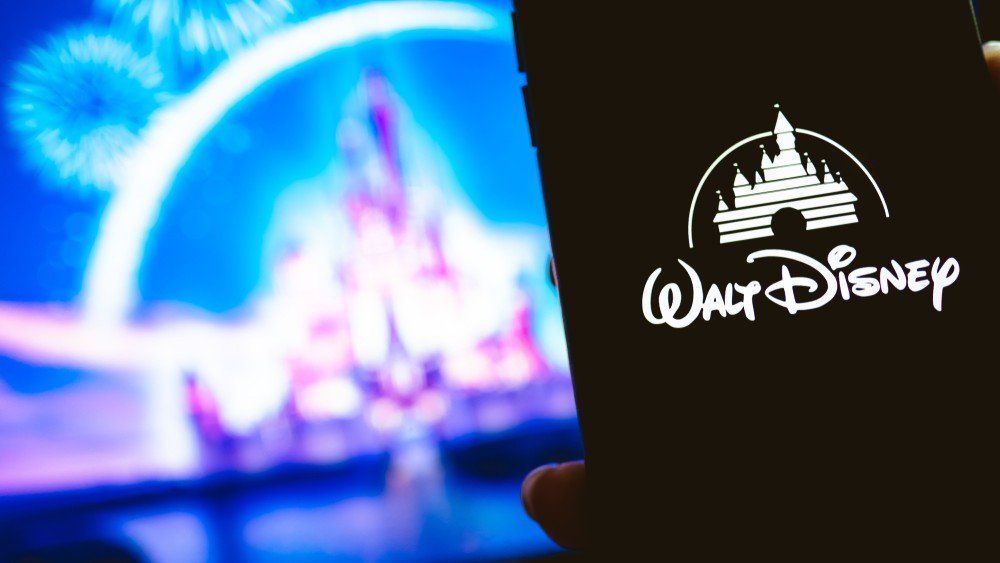 August 5 2019: hand holding the iPhone X with Disney logo on the screen. Disney background - Image (nikkimeel / Shutterstock.com)
The Walt Disney Co. has reportedly landed a deal with Pinewood Studios outside London to take nearly all their stages, backlots, and other production materials. The arrangement is set to start in 2020.
"It's wonderful to have Disney here at Pinewood," Paul Golding, chairman of the Pinewood Group Ltd., said in a statement. "They've been making great films with us for many years, and the fact they want to shoot so many more here is testimony not only to the quality of the teams and infrastructure at Pinewood but also to the British film industry as a whole."
Pinewood Studios has been the home for several James Bond films and the commercially successful "Hobbit" movies. Disney used the facility for their latest "Star Wars" movies. According to the Times of London, Disney's deal would give the studio almost all of Pinewood, except for a couple of TV studios, for ten years.
The deal with Disney comes after Netflix announced a similar agreement with Shepperton Studios, which is also owned by Pinewood Group. Together, Netflix and Disney deals are sure to strengthen Britain's film industry. But, it puts for smaller companies and independent productions from finding studios to film.
Pinewood Studios Exits Atlanta
Since 2010, almost all of the movies with budgets around $100 million filmed at Pinewood Group's studios around the world. The company is expanding in Britain, where production is ramping up. However, in the past two months, Pinewood Group announced they are pulling out of their studio partnerships in Atlanta and Malaysia.
will continue to provide sales and marketing for the Atlanta-based studios for a period of up to 18 months during that time operation will remain branded and operated as a Pinewood facility.
The partners say the deal will not have an impact on productions filming at the studios.
Pinewood Atlanta Studios is a 700-acre facility with 18 sound stages ranging from 15,000 to 40,000 square feet and a backlot of 400 acres. Several major motion pictures have filmed there, taking advantage of the production resources and Georgia's film tax credit. Such movies include Avengers: Endgame, Spider-Man: Homecoming, Captain America: Civil War ad Avengers: Infinity War.
The financial terms of the deal were not released.
Continue Reading:
"Lovecraft Country" Will Still Film in Georgia But Donate Profits To Fight "Heartbeat" Law
Jordan Peele's HBO's new TV series "Lovecraft Country" will continue to film in Georgia but they will donate profits to fight the "Heartbeat" law. According to reports, the upcoming J.J. Abrams and Jordan Peele HBO…
Production Companies Say They Will Not Film in Georgia Over "Heartbeat" Law
Two production companies say they will not film in Georgia over the "heartbeat" bill. In the last few years, Georgia has faced several threats of boycotts over controversial legislation, now the future of the state's…
Hollywood A-Listers Threaten Boycott Over Georgia's Anti-Abortion Bill
Hollywood's A-listers have banded together to push Georgia Gov. Brian Kemp to veto the state's highly controversial "heartbeat bill,"  legislation that would prohibit women from seeking an abortion after six weeks of pregnancy. Meanwhile,…