Disney is Rebooting "Mary Poppins"
Disney is developing a new original Mary Poppins movie.
As Disney is continues to dig into their vaults and reboot old movies into live-action feature films, the studio is now looking to reboot the 
Mary Poppins 
franchise with the production team of 
Into The Woods.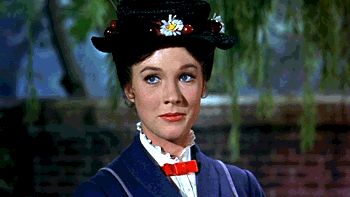 According to Variety, Disney is developing a new Mary Poppins musical with Rob Marshall set to direct.
Insiders confirm the new film will take place in London 20 years after the first film and will take storylines from the P.L. Travers' children books focusing on the magical nanny's continued adventures with the Banks family.
The original 
Mary Poppins 
movie starred Julie Andrews and Dick Van Dyke centering around the nanny who came to work for a rich unhappy family in England. The movie was a major hit making $100 million in the box office, and earning 5 Academy Awards. This is a pretty smart decision for the Disney corporation who recently rebooted the 
Alice in Wonderland 
franchise into a box office hit series.
Related Stories: