Did Abraham Just Spoil a Major "The Walking Dead" Character Death on Twitter?
Michael Cudlitz may have accidentally spoiled a major "The Walking Dead" character death on Twitter.
During 'The Walking Dead' off season, rumors often run high, but it's usually because of excited fans speculating about what's going to happen. It's rare that an actor or actress will let anything slip, which is why you should probably take the tweet of Michael Cudlitz (who plays Abraham) lightly. It could mean anything. It could mean he messed up big time. It could mean he's playing a horrible joke on us. Or it could mean something completely different.
The Walking Dead Spoiler Alert!
A few days ago, Josh McDermitt - who plays Eugene on 'The Walking Dead' tweeted that he hasn't been around 'The Walking Dead' set lately because he's working on a film. This is how Michael Cudlitz responded: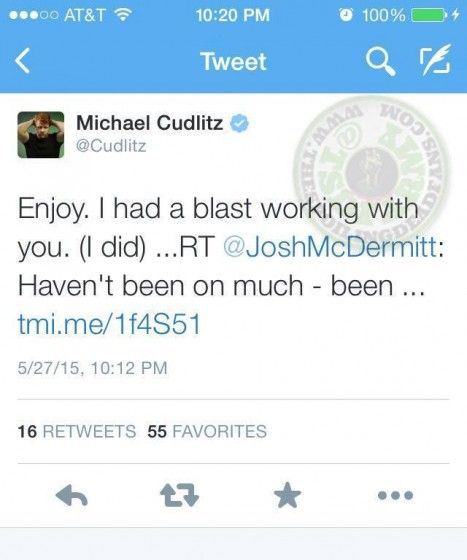 WHAT? "HAD a blast working with you," as in, the past tense? As in, Cudlitz was killed off? Whatever it was, Cudlitz quickly deleted the above tweet and replaced it with "Enjoy". Accident? Could be. Or maybe Cudlitz just meant,"Had a blast working with you these past few weeks, and looking forward to seeing you back on set." Or maybe he posted it just to screw with The Walking Dead fans. Which is pretty common. Robert Kirkman teased Glenn's death which ended up being a lie. That said, if anyone is going to die on 'The Walking Dead' it is probably going to be Eugene, who may have a hard time finding his way on the newly crowded Walking Dead set. I guess we will have to wait and see when the sixth season of 'The Walking Dead' arrives.
What do you think? Discuss this story with fellow
Project Casting
 fans on 
Facebook
. On Twitter, follow us at @projectcasting.