How Dave Chappelle Nearly Landed a Role on 'Clueless'
How Dave Chappelle nearly landed but later lost a lead role on 'Clueless'
Before Dave Chappelle made it big as a stand-up comedian and creating the 'Chappelle Show', Dave Chappelle was a struggling actor and apparently, he nearly landed a role on the hit movie 'Clueless'. In a recent interview with
The Hollywood Reporter
, the director of 'Clueless' Amy Heckerling revealed some hidden details about the cult classic movie including the fact that Dave Chappelle nearly landed the lead role.
Dave Chapelle came very close to nabbing the role of Murray, which eventually went to Donald Faison, but Chapelle already seemed a bit too mature for the part. "He was just amazing — he was such a mensch," Heckeerling says, but "I needed somebody who was really innocent, a goofy kid."
Heckerling also revealed that 'Clueless' started out as a failure. In fact, it was first a T.V. pilot. that was later rejected by Fox. In addition, Fox wanted the movie to be more about the guys and less about the girls. In fact, producers took the early script to Fox's film department, and the execs liked it but wanted the script to "be geared more towards the [male characters>, and I had problems with that," Heckerling says.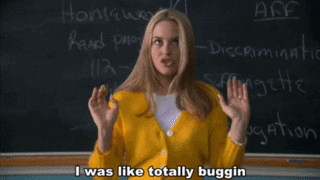 After beginning his film career in 1993 as Ahchoo in Mel Brooks'
Robin Hood: Men in Tights
, he landed minor roles in box office hits including
The Nutty Professor
,
Con Air
, and
Blue Streak
. His first lead role was in the 1998 comedy film
Half Baked
, directed by Tamra Davis and co-written by Neal Brennan and Chappelle himself. Dave Chappelle would also audition for the role of Bubba on 'Forrest Gump' and other big movies. However, Chappelle revealed in an interview that it was his biggest mistake to reject the role of Bubba.
What do you think? Discuss this story with fellow
Project Casting
fans on
Facebook
. On Twitter, follow us at @projectcasting.