Los Angeles TV Show and Movie Production Will Not Resume Until September (Report)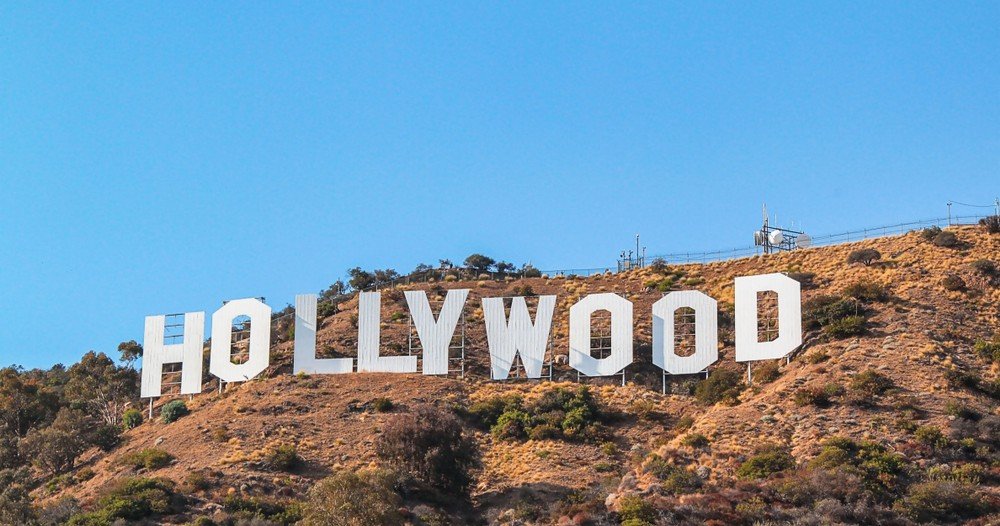 HOLLYWOOD sign on blue sky background. World famous landmark. USA. Los Angeles, California. 09-11-2012. - Image (Mulevich / Shutterstock.com)
Since reopening the film industry in Los Angeles, LA Count is filming at 34% of what it would have been under normal conditions.
FilmLA announced Wednesday since the local government gave permission to resume filming on June 15th, the film office received over 570 film permit applications from 422 different productions. Limited filming started as early as June 19th soon as after restrictions loosened.
Most of the projects filming in Los Angeles were related to the advertising industry. Other projects include photography and commercials. In addition, reality TV production also increased with TV and film production expected to resume as early as September 2020.
"It is not an exaggeration to say that there are few other industries seeking to reopen as responsibly as the film business," FilmLA president Paul Audley said in a statement. "Hundreds of smaller projects have successfully applied safe set practices as outlined in state and local public health orders. Meanwhile, continuing dialogue between studio and labor representatives is driving focused attention to cast, crew and vendor safety and compliance."
As we previously reported, the Los Angeles film industry shut down completely in Q2.
"As production continues to pick up, it's essential that the hosting communities are assured about the industry's commitment to safety," Audley added. "Being closed to the public, the physical film production environment is among the safer work settings available to essential workers in California. The presence of a film company, working with a valid permit and adhering fully to County health orders, is something we hope local communities will welcome."
It is important to note, on Tuesday, Los Angeles saw 1,901 new cases of Coronavirus COVID-19, and 195,000 total cases with 4,758 deaths.
California's Coronavirus COVID-19 guidelines have declared entertainment workers 'essential'.
California Gov. Gavin Newsom announced a second California lockdown this week after a rise of COVID-19 cases. The shut down comes as TV and film productions were getting started to ramp up production with new COVID-19 guidelines.
That said, according to an official California state document, people "supporting the entertainment industries, studios, and other related establishments, provided they follow COVID-19 public health guidance around physical distancing" are considered "essential workers."
While many Hollywood productions are still in pre-production, there are very few projects filming. Guilds and labor unions, including The Alliance of Motion Picture and Television Producers and International Alliance of Theatrical Stage Employees, are still in negotiations with studios about on-set safety protocols. The main debated details include the number and types of testing, 10-hour workday caps for a faster sanitation schedule, and sick day compensation.
world struggles to recover from Coronavirus pandemic.
According to reports, Warner Bros. TV is planning for a late August start for several of their TV shows in Vancouver. The casts of several Warner Bros. TV shows filming in Vancouver received letters from the studio, informing them they will be returning for the 2020-2021 season this August.
In Georgia, according to the statement by Georgia Gov. Brian Kemp, an estimated 40,000 production workers will find jobs at 75 projects, which are expected to start filming over the next 18 months.
The estimate will also impact other second-line businesses, including 17,000 Georgia businesses. Currently, there are 20 TV shows and movies filming in Georgia, but a majority of these productions are reality shows.
Los Angeles film industry is growing.
Nearly all film and TV productions in the Los Angeles area were stopped due to the Coronavirus-related shut down from April to June. According to the
Los Angeles Times, 
Los Angeles only had 194 filming days during the second quarter of 2020, which is only 2% of the 8,632 recorded days at the same time last year. As a result, the Coronavirus has resulted in a 98% drop in film production in Los Angeles. It is the "lowest filming level on record." FilmLA President Paul Adley also explained to the Los Angeles Times, "we also have to be very concerned about the thousands of small businesses that depend on this industry and whether they have been able to sustain for three months-plus without work." Adley predicts over 5,000 small businesses in Los Angeles of 10 people or less rely on the film industry to pay the bills. Teams working on advertising and commercials have slowly restarted productions and following Los Angeles' health guidelines. Some TV soap operas including 'General Hospital' and 'The Bold and the Beautiful' have started filming on sound stages.  However, the results of resuming filming have had their challenges. In fact, 'The Bold and the Beautiful' had to shut down production in June due to a lack of Coronavirus COVID-19 testing. Los Angeles is allowing film permits for small productions such as commercials and music videos. However, larger productions such as feature films are not expected to resume filming until at least August. The CARES Act has provided some financial relief to some filmmakers and freelancers who were affected by the Coronavirus pandemic. The Paycheck Protection Program (PPP) also offered loans to small businesses and production companies. The deadline to apply for the PPP program is on June 30th. How effective the PPP program is for the entertainment industry, remains to be seen. In related news,
Universal Pictures' "Jurassic World: Dominion" has started filming last week in the United Kingdom with the studio calling out a press report of a production shutdown after a crew member reportedly tested positive to COVID-19.
"Any reports indicating that Jurassic World: Dominion has halted production are categorically untrue," said a Universal spokesperson. "The production is in its fifth day of shooting today, and we're thrilled to be back in front of the camera on this incredible project."
Continue Reading: