Coronavirus Fallout Causes Los Angeles Film Production Slowdown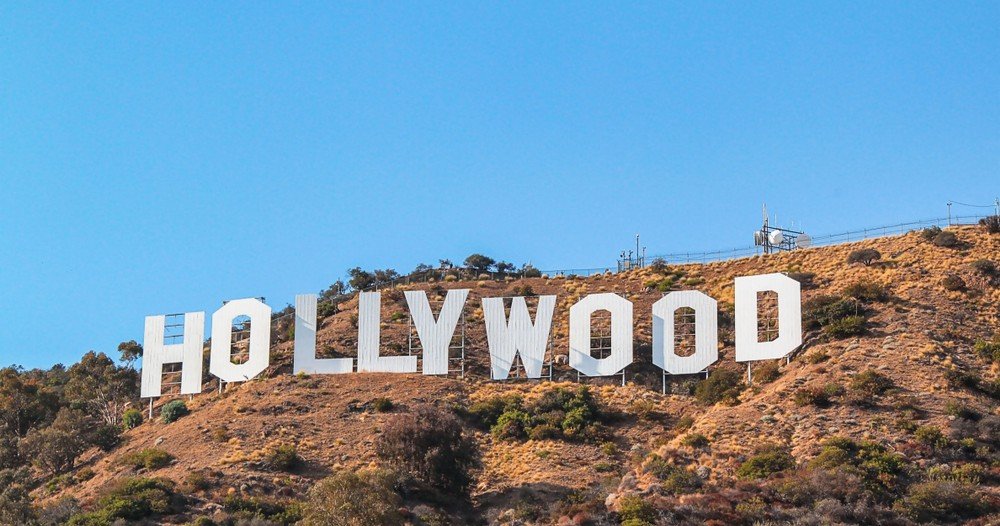 HOLLYWOOD sign on blue sky background. World famous landmark. USA. Los Angeles, California. 09-11-2012. - Image (Mulevich / Shutterstock.com)
The Coronavirus impacts the Los Angeles film industry
LA casting company, Jeff Olan Casting, broke the news of a production slowdown in Los Angeles, California.
In a Facebook post, the casting company revealed there is a slowdown in the number of job opportunities for actors as the Coronavirus continues to spread across the country. Productions are attempting to figure out their schedules as a result of the Pandemic. Jeff Olan Casting says "it is important that we let all of our talent know that it has been slower than usual due partly to the Coronavirus Fallout. & also due to productions figuring out their schedules." Due to the Coronavirus fallout, the casting company will no longer be registering new or updating talent to their casting company's database.
With that said, we will NOT be bringing in any new talent now or bringing in anyone for UPDATES until further notice.
Despite the Coronavirus outbreak, the LA casting director gave some inspirational advice to actors out there. "Hollywood just as other industries, travel, tourism, education, schools, politics, sports and others are taking a hit. But production in Los Angeles will continue going and growing in given time. We are not going anywhere." Jeff Olan Casting added, "We are confident this all shall pass and Hollywood, Our great country, and the world will get back to not having this as a daily reminder that it is hovering. The experts say wash your hands, try not to touch your face with your hands, be careful of contact with others, cover your mouth if you sneeze or cough......we say just be careful and continue living life as there are other fallout's and sicknesses that have taken more people. Think Positive and put good thoughts into the Universe. Never think Negative and good things will happen."
Jeff Olan Casting is not the only company changing their policies as a result of the Coronavirus. Central Casting, arguably one of the largest background acting casting companies, revealed they will no longer registering the talent to join their acting database. In a Facebook post, the company issued the following notice:
"We are temporarily suspending all New Registration, Re-Registration & Updates, Minors Registration, and all other Central Casting events in an abundance of caution due to the Coronavirus (COVID-19). If you are ill, experiencing any symptoms, or feel you have been exposed to the Coronavirus (COVID-19) please do not visit Central Casting, accept a booking, or go to set. All Central Casting offices are closed to visitors at this time."
Donald Trump's Coronavirus travel ban
This news comes after President Donald Trump announced a travel ban for the next 30 days from Europe. According to 
The New York Times,
Donald Trump imposed a 30-day ban on foreigners who in the last two weeks have been in the 26 countries that make up the European Union. The limits take effect on Friday at midnight. The travel ban will exempt American citizens and permanent legal residents and their families. However, they will be transported to certain airports for enhanced testing.
Related Coronavirus news:
SAG-AFTRA
 issues statement regarding Coronavirus to members: 'Your union has your back' regarding
SAG-AFTRA gave reassurances to their 160,00 members saying the union will push hard for safe working conditions during the Coronavirus pandemic.
"Your safety is paramount," SAG-AFTRA president Gabrielle Carteris and national executive director David White said in a message sent Thursday to members.
"Whether it's assuring that a set, studio or broadcast station is supplying members with ample soap and alcohol-based hand sanitizers, or working with productions which need to temporarily halt shooting due to concerns about exposure to the virus, your union has your back in advocating for a safe and healthy work environment," they added.
The entertainment union said members should treat the virus concerns and other safety issues to the set medic or to production immediately. Meanwhile, all union events may be rescheduled...