Chris Evans Reveals His Biggest 'Captain America' Regret
Chris Evans reveals that he's no longer interested in acting and starring in movies.
Even though the world knows Chris Evans as Captain America, the Avenger revealed that he's not that interested in acting anymore as much as he is interested in making his own movies. He's already said that he expects his role in the next 
Avengers 
movie would be his fifth and sixth time playing Captain America in a lead role and it will fulfill his contract with Marvel Studios. And it will also be his final blockbuster movie roles, which might not have been the case if he signed the original contract that Marvel offered him, which was for nine movies. He tells
Rolling Stone
, "It's nuts. If you make a big movie like
Independence Day,
they'll lock you up for three movies. But nine is insane. We got it down to six."
Related: Lupita Nyong'o in Talks to Star in Marvel's 'Black Panther'
Part of the reason why he didn't want to sign up for nine movies as Captain America was the fact the had to promote the movie on top of acting. He points out, "This is the most outside asks you can incorporate into a movie. I love acting – but that's not all you're asking me to do… It's nice to talk about the work with people who are interested – but I freak out when I hear stupid questions about stupid things, and you've gotta act like you give a fuck. It's part of the job, I've got to sell this thing. But it's just a gross feeling. It makes me insecure."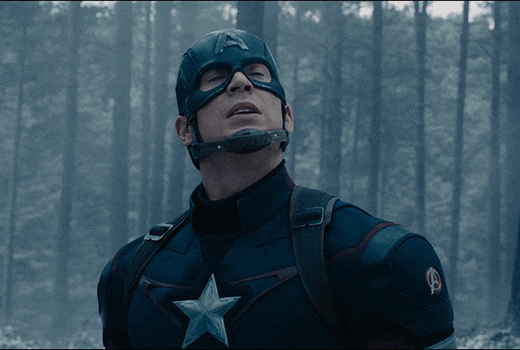 Related: Captain America: Civil War's Director: Atlanta is The Best Place Ever to Film
He tells
Rolling Stone
 that acting serves as a release for him, explaining, "The noise goes away. You're just leaned into the experience. You're really riding the wave of just living." Via 
Rolling Stone
What do you think? Discuss this story with fellow
Project Casting
 fans on 
Facebook
. On Twitter, follow us at @projectcasting.