Cara Delevingne Shares Acting Tip That Landed Her Role on 'Paper Towns'
'Paper Towns' star Cara Delevingne shares her best piece of acting advice and how she survived Hollywood auditions.
Cara Dlevingne is Hollywood's new breakout star. With her first major role in John Green's new book turned movie 'Paper Towns', the actress is on a role with appearances in 'Tulip Fever', 'London Fields', 'Kids in Love', 'Pan' and 'Suicide Squad'. In an interview with
The Hollywood Reporter
, Cara Delevingne shares some interesting acting advice.
Tell us about your audition. I went into my audition after reading the script and reading the book and falling in love with Margo's character and really wanting to know everything about her — like, I wish she was my friend in so many ways. I remember being extremely nervous and getting called back for the chemistry read with Nat, which was very surprising because I thought it didn't go very well. I was very nervous, and in auditions like that I like to embarrass myself a lot and take off my shoes and dance around. I did the audition, and I think me and Nat had really great chemistry. And then it went from there. You mentioned that you like to embarrass yourself during auditions. How do you feel about auditions? I don't think I've met anyone who feels very comfortable with auditions. There are some better auditions than some. It's a bit nerve-racking, and you would kind of hope that your idea of the character is the same as the people doing it. But again, in Hollywood, it's all about the look as well. If you don't look the part, they don't see you in it. It's terrifying in auditions.
'Paper Towns' is now in theaters.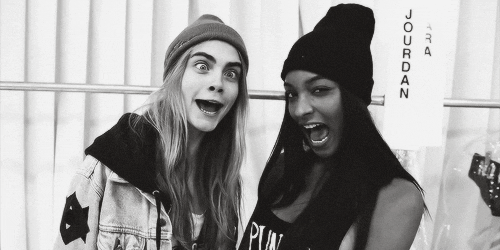 What do you think? Discuss this story with fellow
Project Casting
fans on
Facebook
. On Twitter, follow us at @projectcasting.