'Captain America' Actress Charged with Murdering Her Mother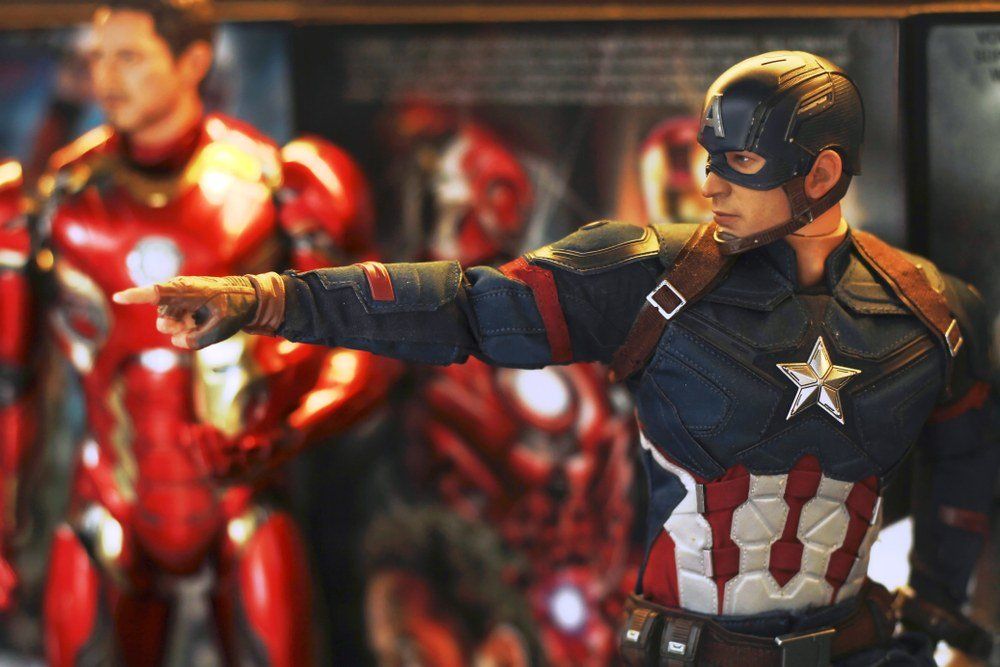 BANGKOK THAILAND - APRIL 26 ,2017 : Close up shot of Captain America Civil War superheros figure in action fighting. Captain america appearing in American comic books by Marvel. (phol_66 / Shutterstock.com)
'Captain America' actress charged with murder.
An actress who had a role in Marvel's 'Captain America: The First Avenger,' Mollie Fitzgerald, was arrested in Olathe, Kansas, on Tuesday for fatally stabbing her mother. According to the
Johnson County Sheriff's departmen
t, Fitzgerlad was charged with second-degree murder in the December 20th slaying of Patricia "Tee" Fitzgerald. Police responded to a reported armed disturbance and found the elder Fitzgerald decreased from stab wounds. Her daughter's bond was set at $500,000 bail and is due in court today. In the 2011 Marvel Studios 'Captain America: The First Avenger' Fitzgerald played an unnamed "Stark Girl," according to her
IMDb
page. She also had small roles as a producer/director in 2014's 'The Lawful Truth' and 2017's 'The Creeps.'
About 'Captain America: The First Avenger':
'Captain America: The First Avenger' centers around the origin story of Steve Rogers, who is played by Chris Evans. Rogers, a WWII soldier, transformed into a shield-wielding superhero in the Marvel Cinematic Universe, who passes on the baton to his friend Bucky Barnes at the end of 'Avengers: Endgame.'
Barnes will appear in the upcoming Disney+ series 'The Falcon and The Winter Soldier,'
which is reportedly now filming in Atlanta, Georgia.
Continue Reading:
Marvel Actor Reveals The Next Captain America Might Be Black Or A Woman
The next Captain America may be African-American, or a woman, Marvel actor Frank Grillo reveals. Chris Evans is reportedly retiring from the Marvel Cinematic Universe after Avengers 4, but that does not mean it will...
Atlanta Film Crew Worker Murdered
This summer, Fox 5 reported that Georgia film crew worker Joseph Livolsi was found dead inside his apartment in Atlanta. Police say he was shot multiple times by an unknown murderer. Livolsi just finished...